If you're a dispensary with the goal to advertise on Facebook, realize it's possible but offers several challenges. Wondering, can you advertise weed on Facebook, is a complicated question to answer, and we're here to help.
Part of the issue tied to advertising weed in any capacity has to do with its legality. Though it's completely legal in Canada, some states in the U.S., and many countries worldwide, Google and Facebook have strict rules over advertising for Cannabis.
Regardless, marketing and advertising are integral to the success of any dispensary. No matter how difficult and challenging the process might be, it's essential for you to look closely at the subject.
For example, countless dispensaries have turned to influencers and similar marketing methods to promote strains, edibles, CBD, and other products. There are countless marketing strategies tied to the matter, with some much more popular than others, such as branded content.
Branded content is one of the best ways to get around Facebook's strict advertising rules for Cannabis. Since branded content is editorial and not promotional, it falls into that group of being allowed throughout social media.
Nevertheless, below will discuss how you can market and promote your dispensary on Facebook and other social media platforms. We'll even highlight methods to promote your dispensary without Facebook advertising.
Also, continue to read on if you hope to learn how we can advertise Cannabis on social media and how we can take those methods and apply them to your dispensary.
Whatever the case might be, we look forward to helping you with this process and getting over the annoyance of trying to advertise cannabis. Let's take a look and see what we can do to help market your dispensary on Facebook and more!
How Can Dispensaries Advertise on Facebook?
Yes, dispensaries can advertise on Facebook. Most of the way you advertise cannabis has to do with your image and messaging. No cannabis ad will work through the Facebook platform without the right messaging.
First and foremost, never mention weed in a schedule one drug sense. Strictly tie it to medical purposes and medical use, even if you're not a strictly medical dispensary.
Even if your advertising contains images of cannabis buds, the image can work if the words "medical cannabis" are on in the ad. If you refer to it as a "drug" or even with the plain word of "cannabis," it won't get approved.
For whatever reason, it's generally agreed upon that adding a hyphen to "medical cannabis" seems to get approved by Facebook's algorithm more than the phrase without the hyphen.
On top of that, no matter what cannabis imagery you might use, ensure the images have branded watermarks and text, so the algorithm doesn't read it strictly as cannabis.
Once you have an established ad on Facebook, consider creating a consumer-focused marketing model to have the consumer lead down a purchase path.
Doing so can provide valuable information and insights about the types of ads you create, highlighting which works the best. You'll be able to generate better impressions, clinks, website traffic, and your general audience.
From there, you can adjust your audience to find one specified for your products. Retargeting is imperative to the success of any ad, even if it's niche and difficult to get approved, such as cannabis.
Lastly, paying attention to your ad budget will seriously affect your advertising success. It becomes a matter of cost-benefitting to see when it's worth advertising. Basically, invest in well-performing ads, and eliminate low-performing ads.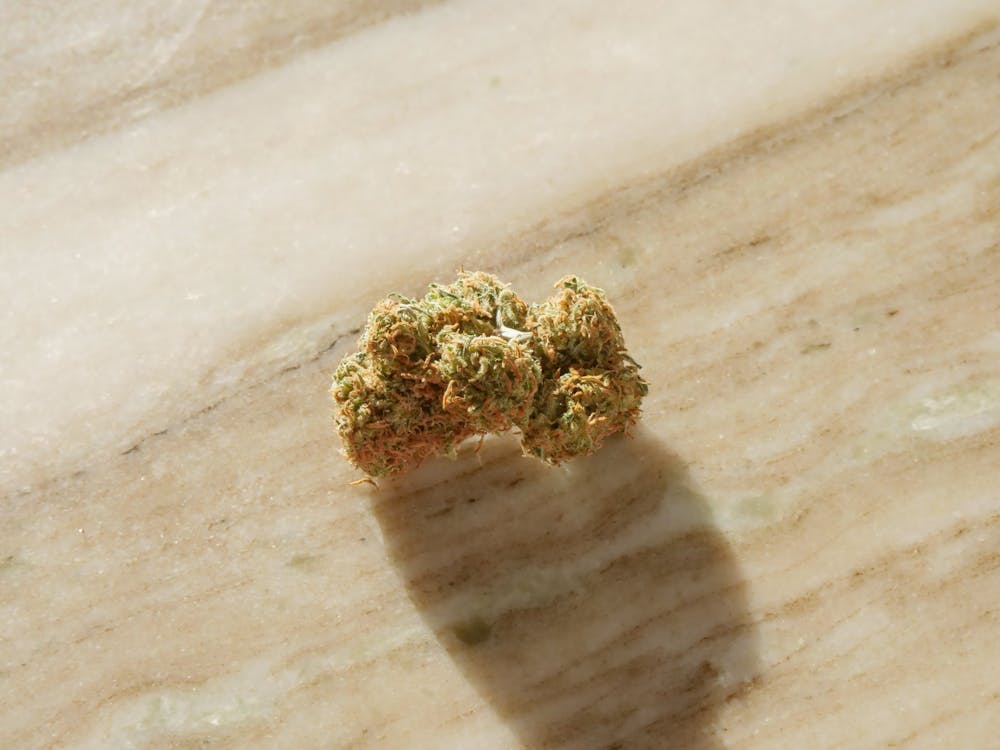 Social Media Marketing and Dispensaries
Social media is all about promoting and growing a company. Even a niche subject like cannabis, and more specifically, a dispensary, can't correctly flourish without social media marketing to go along with it.
When it comes to social media marketing for dispensaries, it's vital to build brand awareness. Developing product trust is essential to any marketing implementation, regardless of whether it's with social media or not.
The entire process with marketing is tied to an organic build. That build is connected with daily posts and how you go about making your posts and image. Though paid advertisements go a long way, presenting them to go along with it is a significant part of social media marketing.
Social media marketing has a purpose more than to just promote your business. When marketing your cannabis, understanding the quality of your content is much more valuable than the number of posts.
The Importance Of Social Media for Local Businesses
Social media is meant to benefit a company. Not implementing the correct strategies can hinder a company much more than what it's supposed to do. Fortunately, there are many ways to benefit your dispensary, which we'll mention later.
Before those tips, understanding your target audience, profitable audience, popular content, features, benefits, and more are vital strategies to pay attention to when marketing your dispensary.
For those who don't know, a target audience refers to the general age, gender, and interests of someone who'd be interested in a product. For example, a toy company's target audience is primarily kids, with the specific toy divided up depending on the common gender with the toy.
Another example would be a golf club company, whose audience is usually male and older. Though women and younger people play golf, the target audience is the main bulk of the audience, not everyone.
Even if you feel your dispensary has options available for everyone, realize it's in your best interest to develop a proper social media marketing plan with the right audience. Regardless, there are plenty of dispensary social media tips to discuss.
Dispensary Social Media Marketing Tips
The can you advertise weed on Facebook process all revolves around the idea of marketing tips. Like we discussed earlier, these tips are here to help your dispensary find the best success it deserves.
You can end hindering your dispensary without the proper guidance or steps to ensure your social media is doing well. Thus, you must realize how crucial it is to not only have social media, but to do it correctly.
Whether you're talking about Facebook or all social media platforms, the process can be a tricky one to break initially. After all, there are countless platforms, businesses, and profiles on social media, all looking to gain some form of recognition.
Post Relevant Content
Posting relevant content is more than sharing information about cannabis. It's about looking to search engine optimization (SEO) of your site and connecting it with your social media.
Search engines such as Google have algorithms that help identify which pages earn traffic and from what sources. The algorithms also help determine what pages aren't doing well. As a result, look for what's doing well content-wise and apply it with your social media.
Besides making content that's relatable to trending or popular keywords, consider re-sharing content that's performed well and tied with the industry. Whether it's a competitor, a study, or news, re-sharing is recommended at least once a month to get the most out of it.
Utilize Facebook Messenger Chatbots
One of the best ways to advertise through Facebook is Facebook's messenger chatbots. Nowadays, customers expect a quick response no matter the circumstance. Thus, having a chatbot to answer common questions or complaints can help you out with any messages you might get.
Chatbots are great for basic questions such as using a vape pen, edible usage, or anything in that particular realm. Though not every question can be answered with a chatbot, definitely consider adding it into the mix to help you out.
Regardless, responsiveness goes a long way with social media. It may not seem like a significant part of marketing, but it's a lot more critical than most realize. Try to do your best and see what you can get out of the chatbot and how it'll help you.
Some people disagree with hashtags, but in reality, they do help gain traffic. However, this doesn't mean you should throw up a bunch of hashtags and expect it to magically work. What's important is to utilize the hashtags to the best of your ability.
The entire purpose is to get content seen by others who aren't necessarily following your page, as for what and where the hashtags should be, consider tucking them at the end of the post with some space in between.
The hashtags themselves should be connected to your dispensary and cannabis somehow. For example, if you're a new dispensary, consider using the city you're in, the #newdispensary and #localbusiness hashtags, and anything else that might apply.
Stay True to Your Brand
The most crucial part of advertising and marketing is all about building your brand. Building your brand can only be done if what you're doing is true to what you're offering. For example, if you're a small dispensary looking to grow, don't advertise products you don't have just because they're popular products.
Also, keep the way you talk and make posts on Instagram the same. If you're overly enthusiastic about your products, sarcastic, or straightforward, understand you need to keep that tone the same.
Don't try to branch off too much since there is a lot with staying true to who you are. Either way, be aware of how your brand presents itself and adapt if need be, but try not to change it too much.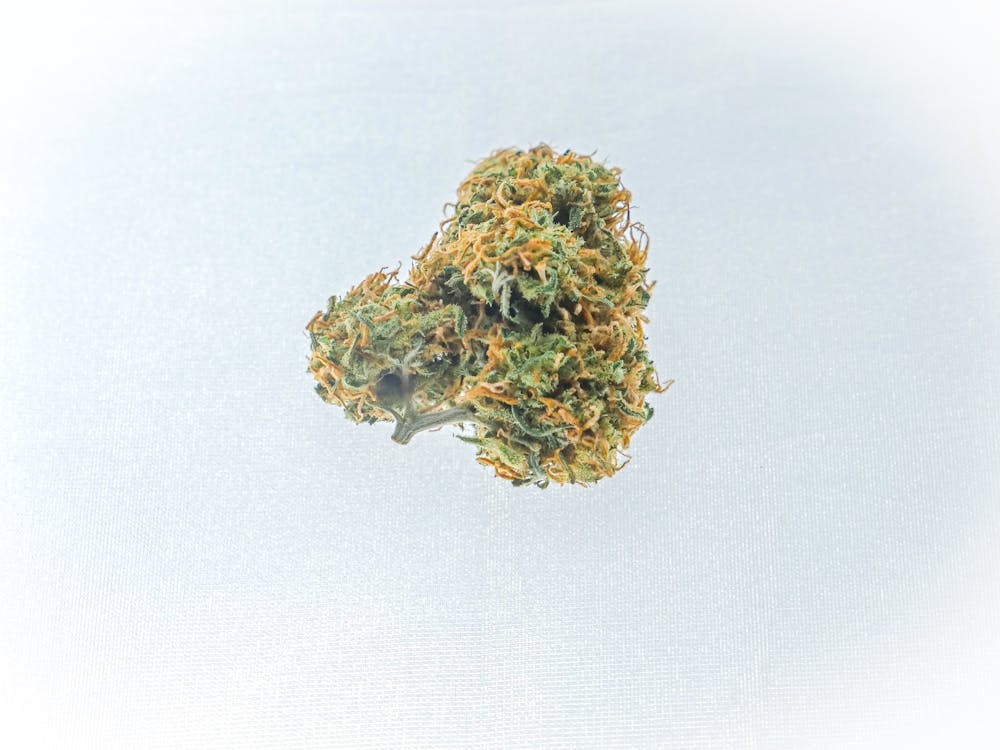 How Client Verge Can Help You
Here at Client Verge, we're here to help your dispensary succeed in the highly competitive field of cannabis. We provide countless services to provide the best possible results in marketing your dispensary.
We're here to address the necessities of marijuana and hemp organizations to the public with the companies we work with. Understand that we'll discuss the potential and ongoing issues related to marketing in this industry, the knowledge you'll need to succeed.
Our responsibility is to assist you with the difficulties of marketing and development for your dispensary. Today, our organization offers north of 6 years of involvement with the cannabis industry above twelve years of marketing experience.
We Specialize In:
SEO
Consulting
Website Development
Social Media Marketing and Development
Our fundamental objective is to promote your dispensary on the web. We give adaptable answers for all dispensary sizes to assist them with getting seen, acquiring more clients, and assembling their business image.
Our administrations start when you call or contact our office. We will pay attention to your necessities and direct an assessment of where your organization remains as far as advertising in the marijuana or hemp industry is concerned. From that, we will make an extensive marketing plan tweaked to your business objectives.
Utilizing every one of the assets of the web and then some, Client Verge will make a solid effort to extend the scope of your business, bring issues to light to expected clients, and make an advertising methodology that works on your budget.
Summary – Can You Advertise Weed on Facebook?
For whatever reason, many can you advertise weed on Facebook guides forget about giving a straightforward answer at the end tied to the matter. Nevertheless, yes, you can advertise weed on Facebook as long as you follow a few key steps to get approved.
Remember to refer to it as medical cannabis, keep it educational, and have text over the image you're promoting. On top of that, be mindful of the other steps associated with making a great social media marketing plan.
As stated, some of the critical tips include what you're posting and relevant content, using Instagram hashtags, and staying true to your brand. All of these tips will help you along in the process of getting the most out of social media for your dispensary.
Lastly, consider using Google search advertising on top of your social media advertising since it's not as restrictive as Facebook and Instagram. Though the platforms vary, both offer valuable audiences worth mentioning.
Regardless, contact us at Client Verge to discuss how we can help you grow your dispensary and cannabis business. We're here to help!