If you're reading this article, you most likely have been asking those around you, how do you open a dispensary in California? Though the process is extensive and costly, the rewards at the end of the process are worth it in every bit of the way. You won't be disappointed in the slightest.
Nevertheless, below will discuss the basics of what you'll need to know for opening a dispensary in California. We'll discuss what you'll need, how you can open a dispensary, license requirements, costs, and much more. Before concluding, we'll also highlight how we can help your dispensary grow, even if you're in the early stages of it.
What Do You Need to Open a Dispensary in CA?
Asking what you'll need to open a dispensary anywhere is a loaded question. Some people might come up to you and give you the simple "money." Though capital is essential for any business, there is much more to creating a successful dispensary than monetary purposes.
You'll have to follow local laws, regulations, and guidelines. Meanwhile, all of that is on top of gaining investors, developing a business plan, having a storefront, and much more. It can be a tedious experience for many, but the good news is there is a proven path to get you down this road.
What You'll Need
Investors
A Storefront or Place of Operation
Cannabis Products
Workers
Required Licensing
Approval From Government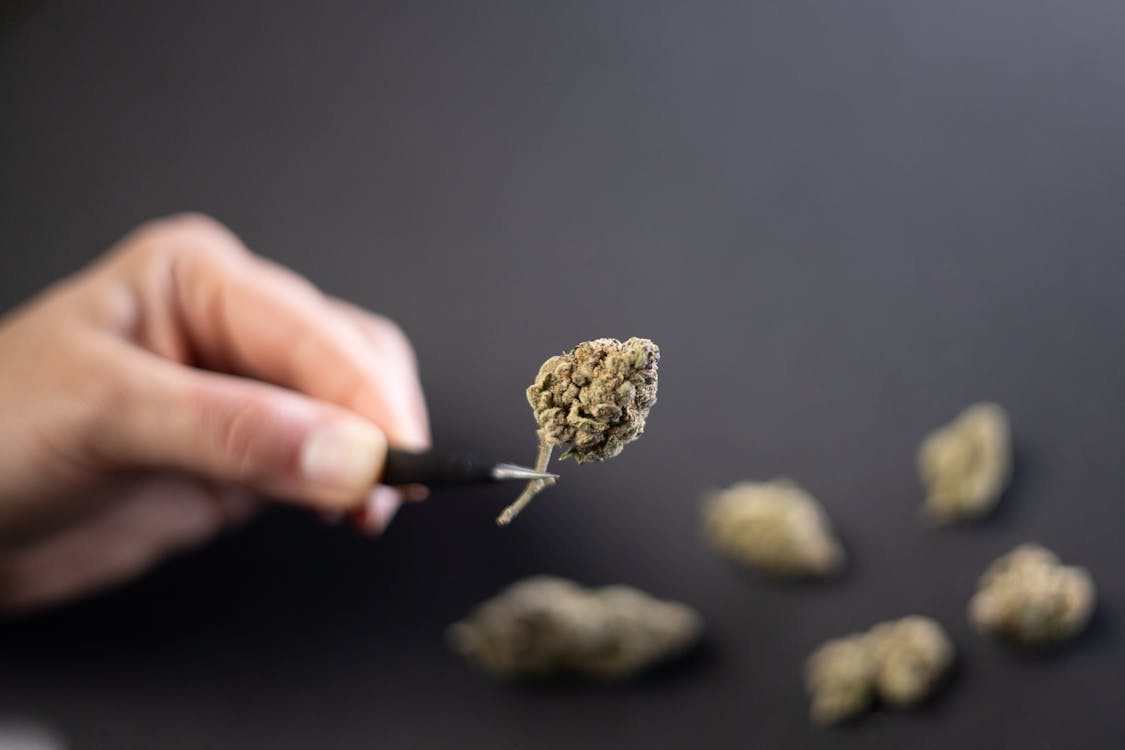 How to Open Your Own Dispensary in California
Generally speaking, the first step in opening a dispensary in California should begin with a business plan. Think of a business plan as your guide for opening your dispensary. Though it may seem unnecessary at first since there is a lot to accomplish, it is worth it in the long run.
Instead of aiming to make a business plan without any plan, use the web for your potential benefit. There are countless cannabis business formats to dissect, so definitely take a gander at those to give you an idea of what you'll need. Plans typically cover your goals, financing, target market, location, competition, products, marketing, staff and team, and much more.
What licenses are Needed to Start a Dispensary in California?
The what do you need to open a dispensary in California process shouldn't ignore the requirement of licenses in California. As you can imagine, California has a lot of requirements when it comes to licensing. Much of this is to protect consumers from ensuring they're only getting the highest quality cannabis.
It has its pros and cons because it can be a nuisance for smaller start-ups to get going. Still, there are plenty of smaller dispensaries out there that accomplished all of the goals they wanted and more.
Don't let the initial costs and paperwork stop you from achieving your goal. Regardless, you'll have to obtain an Adult-Use Retail license or Medicinal Retail license depending on what kind of dispensary you hope to set up.
Different Licenses
Adult-Use Retail (A-License)
Medicinal Retail (M-License)
Dispensary License Cost California
The most significant issue people have with licenses is the range of costs tied to the matter. Getting involved in the cannabis industry isn't a cheap project. It's a significant investment that requires either a wealthy individual or a passionate person in the industry to get a team of investors to get started.
Thankfully, most of the costs are taken care of early in the process, besides some license renewal fees. Ether way, the profit turned from a dispensary outweighs any negative tied to the matter. Just make sure you take the time to obtain all of the required licenses to avoid any issues.
Non-refundable application fee ($1000)
A $5,000 bond payable to the state
License fees are based on estimated gross annual revenue (minimum fee is $2,500 for an estimated $500,000 or less annual gross revenue)
License renewal fees
The Challenge of Owning a Dispensary in California
There are many challenges tied to opening a dispensary anywhere, but especially in the state of California. Though the market is thriving, getting a dispensary launched from the start is a process not many people are fully ready for. It takes courage and patience, especially while obtaining the correct licensing for the dispensary.
Besides licensing, the challenges typically revolve around increasing security, financial institutions, dispensary renovations, and a POS system. Though some of these areas are easier than others, realize it will take you some time to get the ground running for all of them.
California Dispensary Laws
The main area you need to focus on while setting up your dispensary has to do with the dispensary laws in California. Though there are some areas you can jump around, the laws and regulations set in place are there for a reason. Do everything you can to ensure you follow these closely; otherwise, you run the risk of getting shut down or worse.
Federal Regulations
Controlled Substances Act
Internal Revenue Code
State Regulations
Uniform Controlled Substances Act-Cannabis
Business and Professions Code
California Code of Regulations Title 16 Division 42 Bureau of Cannabis
Other Requirements
As great as it is to adhere to the federal and state regulations, there are plenty of other restrictions and required documentation you'll need to follow. Keep in mind; most states vary in this sense, so you'll need to follow the specific requirements for California. Not doing can cause countless issues.
Restrictions for Selling Cannabis
The individual should be 21 years old or older.
Unconcentrated marijuana should not be more than 28.5 grams.
Concentrated cannabis should not be more than eight grams.
The individual involved should possess no more than six living cannabis plants.
Required Documentation to Provide
Your business structure.
A Valid Social Security Number or Federal Employer Identification Number.
A Seller's Permit from the California Department of Tax and Fee Administration (CDTFA).
A statement that the dispensary is not within 600 feet of a school or youth center.
Evidence of compliance with the California Environmental Quality Act (CEQA).
Documentation Required for Manufactured Cannabis Licensing System
Your Social Security Number, Date of Birth, address, email, and phone number.
Any criminal convictions.
A fingerprint obtained through Live Scan.
Disclosure of any financial interest in other cannabis businesses.
How Hard is it to Open a Dispensary?
If you've been asking others how you open a dispensary in California, understanding many of them will stress the difficulty tied to the matter is imperative to your success. Regardless, difficulty can largely be mitigated as long as you're confident in your business plan. Ensure you take the extra time early on to get the most out of your plan.
What Happens if I'm Denied?
If your application for a dispensary has been denied, realize a few main reasons why. Examples range from having errors to a felony conviction that prevents you from owning a dispensary. Either way, contact the Manufactured Cannabis Licensing System for further information on why you were denied. If they don't answer, consider reaching out to a lawyer for more information. Don't sit around waiting for the reason to come to you.
Reasons if You Were Denied
Your application contains errors or is incomplete.
Assumptions or beliefs that don't comply with regulations.
You failed to pay owed income taxes.
You have a violent felony conviction.
You have a felony conviction involving fraud, deceit, or embezzlement.
You have a felony conviction for selling a controlled substance to a minor.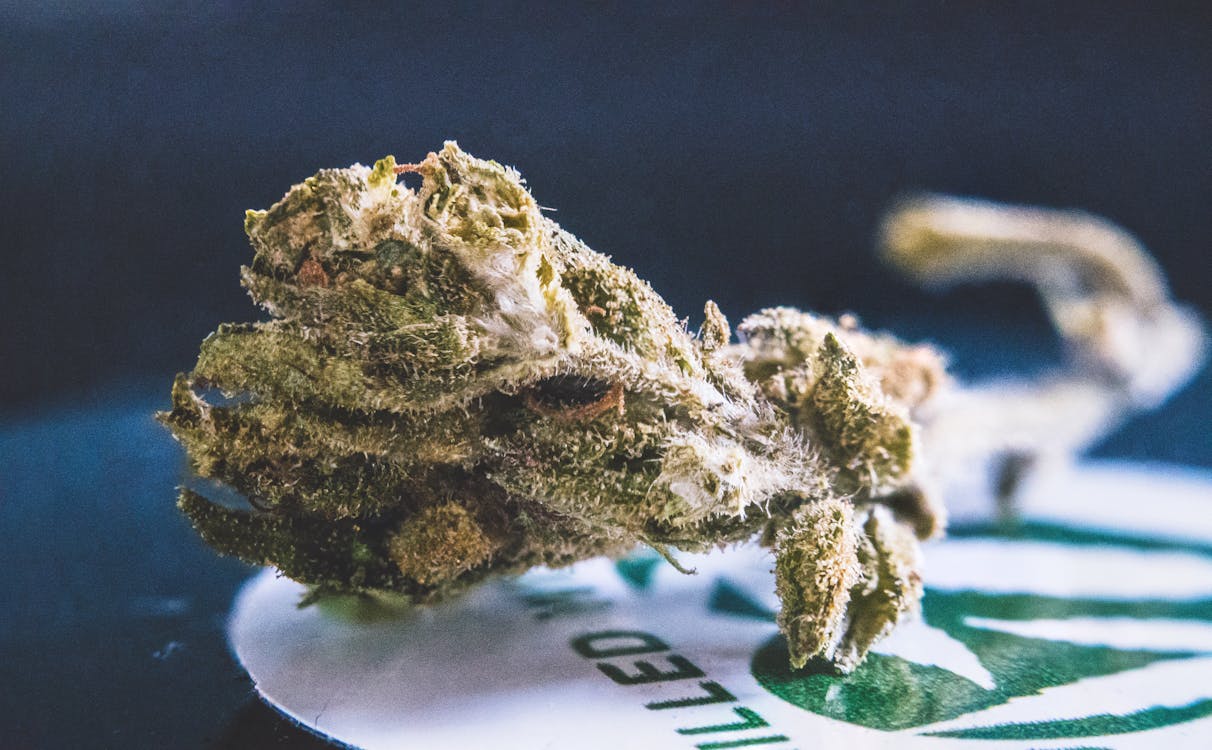 Need Help Opening Your Dispensary? Contact Client Verge
Opening a dispensary yourself is a highly daunting task that most people aren't cut out for. Whether it's beginning with a business plan, meeting with investors, following local regulations or guidelines, or getting the best product out, there is a lot tied to having a great dispensary.
Thankfully, we're here to help. Client Verge is a digital marketing agency built to get the most out of your dispensary. We have experts in the field and years of experience to help guide you along with the cannabis industry. We know what works, so allow us to show how to have a thriving dispensary.
Besides Dispensaries, We Offer Services To:
Cannabidiol (CBD) Shops
Hemp, or Industrial Hemp Stores and Products
Cannabis Lawyers
Psilocybin Mushrooms (Magic Mushrooms) Businesses
Botanicals & Creams Businesses
Alternative Health Shops
Key Services Include:
Clean, Mobile Website Design
White Hat SEO Services
Lucrative Marketing Consultation
Social Media Marketing
RIO-Driven Advertisements
Website Audits
How to Open a Legal Dispensary in CA – Conclusion
We appreciate you analyzing this in-depth guide for opening a dispensary in California. Though this process may appear complicated to most people, the rewards make the entire journey worth the exploration. Remember to follow all of the steps closely; otherwise, you may run into some issues.
Regardless, if you have any questions about how do you open a dispensary in California process, tax information, business plans, or anything related to the subject, feel free to contact us. We've worked with plenty of dispensaries over the years, growing them in countless ways many of them didn't think was possible.