Delivery services have never been more prominent in society since the eruption of the technological age, the pandemic, and the appeal of getting what you want to be delivered. That delivery appeal has crossed over to the cannabis sector, with many asking how to get a delivery license in the cannabis industry.
Like anything else in the cannabis world, there is a lot tied to delivering the product. Whether it's the legality of where you live or getting started in the industry, all of it is relevant to the subject at hand. Nevertheless, below will highlight some key points you'll need to know if you hope to get a delivery license for cannabis.
What is a Delivery License?
Before discussing the specifics of a delivery license for cannabis, it's imperative to discuss what it is in a broader sense. Though the title says it all, you may have some confusion about the matter. Regardless, a delivery license is granted to individuals who can deliver a specific product.
Delivery licenses vary depending on the product you're discussing. As far as food delivery goes, you just have to pass the interview for the job or get approved by one of the food delivery apps. It varies significantly with the idea of a weed delivery license. For that, you'll need to get approved more rigorously.
How Do Weed Delivery Services Work?
Wondering how weed delivery services work depends on what angle you're talking about. As far as the consumer angle is concerned, the process is quite simple. The customer can head to any weed delivery app (as long as it's legal in their state) and set up an account after downloading it.
Once downloaded, filter it by delivery and shop local menus around you. All you have to do is click on a store's page and view the products available for delivery. You can place an order similar to how you would go with food, either through the app or via phone, like ordering a pizza.
Some dispensaries have online platforms that order right from the business rather than an app. Keep in mind, these services are only available in places where cannabis is fully legalized. If it's not legal, then obviously, you won't have access to a delivery method.
On the other hand, a dispensary can get a dispensary service by submitting the proper application for approval. We'll discuss what this means momentarily but understand it's relatively the same as a restaurant getting approved for a delivery service like Uber Eats or Doordash.
How to Get a Delivery License
The delivery license early stage is the biggest challenge for a dispensary to fully understand. If you're confused about the matter, don't worry because we're here to help. Though the specifics heavily depend on where you live and the local regulations, let's go over the broad steps to take in the matter.
First and foremost, you'll want to ensure you're following every local law and regulation tied to your delivery license. The first step should be to gather, complete, and present all the necessary paperwork needed to get a permit and make your delivery activity lawful.
Check online to see what the specifics are for your local jurisdiction. Ensure you examine all accessible state resources that might direct you through this cycle. If you're having trouble with the matter, don't be afraid to reach out to some of your local cannabis representatives who could help you along.
After you finally get approval, remember that every driver must have a copy of that license when they're making deliveries. You don't want to run into trouble with the law just because the driver forgot about the license. Also, check for any other local requirements related to inspections.
How to Start Your Own Weed Delivery Service
Now that you know how to get a delivery license in the cannabis industry, you most likely want to know how to start it. If that's the case, realize starting the process has a few main options you can go through. You can either go through a contractor that focuses on delivery or hire your own drivers.
Logistic organizations can recruit, train, and utilize drivers, so you don't need to. Obviously, this option is more expensive than using your own array of drivers. Though it's easier and ideal to start, you may want to transition into developing a delivery model that's done from your dispensary rather than a third party.
Be mindful of when you switch for any additional costs tied to the matter. Some costs to consider include vehicles, insurance, and gas. Try to cost-benefit analyze insurance options and the idea of drivers using their own vehicles.
Training will also be required for your drivers, so they follow all regulations and requirements for the job. Luckily, most cannabis representatives supply you with the proper training requirements for drivers once you establish you want to go this route.
How to Delivery Weed Legally
When going over the delivery method to your drivers, remember the importance of doing it legally. If you follow all local jurisdictions and requirements, you should be fine. Just remember to follow them exactly how they state, or you may run into some issues down the line.
The training should cover points, for example, how deliveries are performed, how to be proficient and what is expected. Also cover the delivery legality, wellbeing and security conventions, how to deal with exchanges, how to work with clients, and much more.
Most dispensaries end up creating training videos to help with the process. Considering it can get repetitive to repeat the same steps with every driver, having a backlog of videos is always ideal. Just remember to update the videos when necessary and be clear and concise.
Delivery Process
The how-to start a marijuana delivery service process centers around the actual act of delivery. Most dispensaries integrate their delivery service with delivery software as great as it is to set the process upon your own terms. Even if you don't have a lot of knowledge of the software, don't worry; it's nothing too complicated.
It typically makes the process helpful and appealing for your dispensary and clients. Plenty of services such as WebJoint, JungleWorks, or OnFleet makes the process straightforward for all parties involved. Be sure to look into plenty of other delivery software to see what fits your needs the best.
Most delivery software makes it so you can track your drivers, provide updates to customers, and store any information related to delivery. Considering the act of delivering is the most significant component of the subject, any helpful tool or software is always worthwhile to consider.
Customer Feedback and its Necessity
The last and most crucial point with cannabis delivery is customer feedback and its necessity. You never know how well your delivery system is doing unless you hear right from the customer. Though some customers can be overly critical for no reason, it tends to be beneficial for the most part.
Feedback is excellent at identifying issues in your delivery service, some of which you may not know. The consumer is likely to tell you when something is wrong, especially a massive nuisance. In comparison, a customer is equally as likely to tell you when something is working really well. Hence, you know if what you're doing is okay.
Make sure you have thick enough skin since there will likely be an issue, even if you delicately set the delivery system up. You never know what might go wrong, so prepare yourself in the matter and have the tools set up in place to address any potential problem.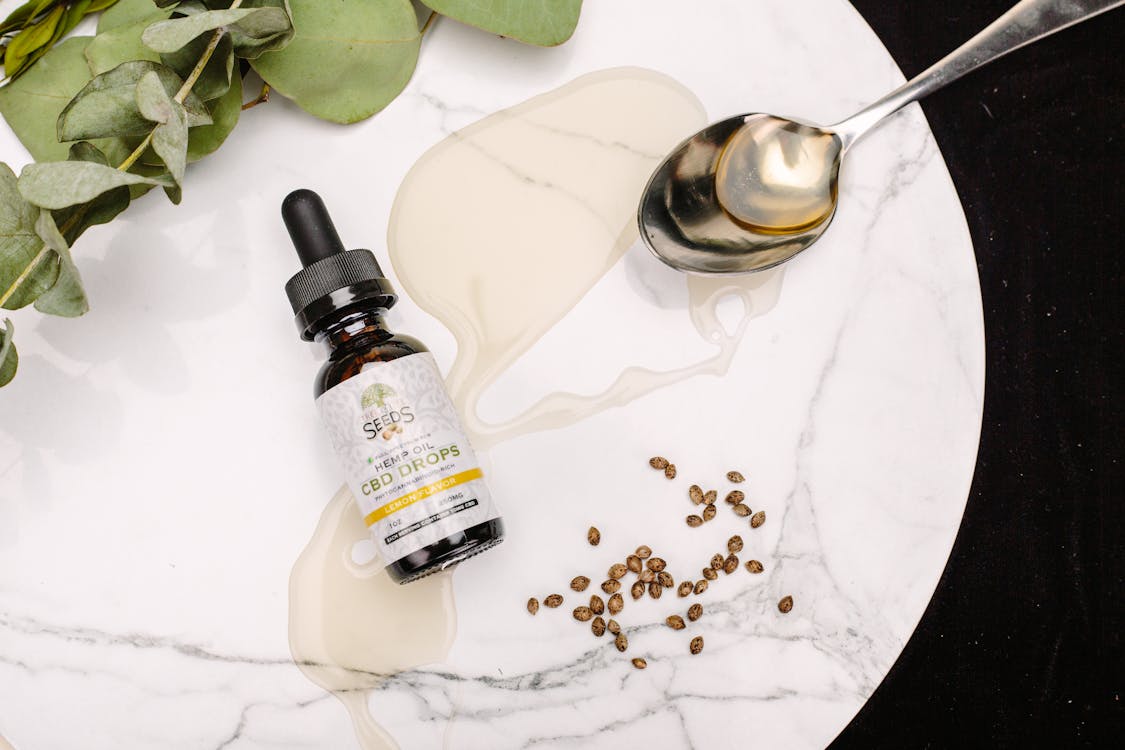 Need Help? Consider Client Verge
The delivery license process is a lengthy one that can seemingly drive people to a point of impatience they usually wouldn't think was possible. If this is the case with you, don't worry. There are countless resources available for you to utilize, with us being here waiting to help you in the cannabis sector in more ways than you realize.
Client Verge is dedicated to helping cannabis and hemp businesses thrive in a highly competitive yet lucrative field. We specialize in marketing cannabis and hemp businesses online through various techniques based on studies, successful campaigns, and our experience.
We currently offer:
White Hat SEO Services
Lucrative Marketing Consultation
Social Media Marketing
RIO-Driven Advertisements
Website Audits
Conclusion
Figuring out the specifics with anything in the cannabis sector can be overwhelming. Thankfully, here at Client Verge, we understand the necessity of the digital age and its ability to grow a company. Our clients remain inventive while we guide them along with their digital transformation.
Marketing and the technological age are what we know best, with our primary specialty being the cannabis sector. So, if you're wondering how to get a delivery license in the cannabis industry or anything related to the matter, feel free to reach out to us. We're here to help and can't wait to hear from you!