If you're wondering how to open a dispensary in Michigan, you most likely know how complicated this process can be. Whether it's getting the funding, finding the location, developing a business, marketing, or adhering to local laws and regulations, it takes a lot of time most people aren't ready for.
Still, there is plenty of online information for you to begin your journey into opening a dispensary in Michigan. As a result, below will discuss the specifics of how much it costs, the guide to opening a dispensary in Michigan, and how we can help you with any needs you may have in the matter.
How Much to Open a Dispensary in Michigan – Costs and More
If interested in opening a dispensary, you typically go through a prequalification exchange and record verification as you plan and present your documentation. All candidates apply through the state's Marijuana Regulatory Agency (MRA) for a Medical Marijuana Facilities License.
Michigan has executed a remarkable drive to help areas impacted by cannabis restriction. The MRA has a Social Equity Program, in which applying for a permit in any of these programs will reduce the cost of your dispensary licenses and restoration expenses.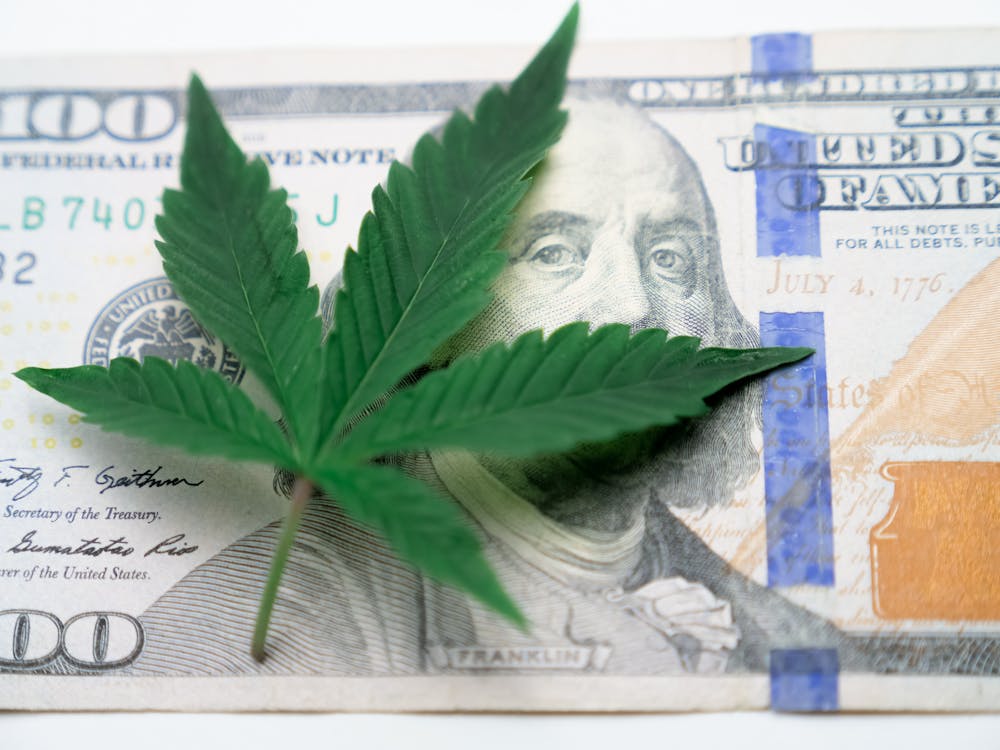 Dispensary License Cost Michigan
The dispensary license is the most significant cost associated with the subject. In Michigan, licensing fees total between $10,000 and $66,000 depending on your dispensary type and location in the state. The license cost tends to be the central concern for people while they try to create a dispensary in the state.
Generally speaking, most entrepreneurs look for investments to back up the main cost of the dispensary. That cost usually focuses on the dispensary license and business storefront. Though it may take some time to obtain the funding, you can rest assured moving forward once the license is purchased.
Other Costs
Application Fee (around $6,000)
Annual Contribution of $500,000 for Substance Abuse Disorder Programs
Opening a Dispensary in Michigan Guide
Opening a dispensary is a lengthy process no matter where you live. Generally speaking, the process begins with some sort of business plan. For those who don't know, the business plan discusses the goals, objectives, plan, financing, and requirements needed to have a successful business.
Before obtaining any licensing or permission, the business plan should come first. Considering many cannabis entrepreneurs seek financing to obtain licensing, having a business plan to direct that initiative is imperative.
Tips for Creating a Business Plan
A business plan is essential to any great business, especially in the cannabis sector. Though that process may seem overwhelming considering everything else you need to do, you'll be glad to have it as you get started in the matter.
Keep it Simple – Many people overthink their business plans, but as long as you keep it clear and to the point, you should be fine. Though you shouldn't go under share, there is a fine line of what should be in your plan.
Use a Business Plan Template – Rather than attempt to make a business plan from scratch, utilize the web to your advantage. There are countless cannabis business templates to analyze, so definitely look at those first.
Do Research – Many cannabis entrepreneurs jump right into the process of creating a business plan without realizing the importance of research. Do everything you can to outline what you'll need, ranging from products to sourcing to financing.
Have a Great Summary and Introduction – The summary and introduction are arguably the most vital points to any great business plan. Realize it's a matter of getting you off in the right direction while concluding with all of the critical points.
Requirements to Open a Dispensary in Michigan
Understanding all of the various requirements to open a dispensary is one of the most overwhelming experiences in the process. Many people give up opening a dispensary to fear that they're not following all of the requirements. Truthfully, it's not as difficult as it might seem.
As long as you read the Michigan dispensary laws and your application is approved, you should be fine. If you're still worried about the matter, consider reaching out to a digital marketing agency to guarantee everything you're doing is correct. Nevertheless, below will highlight the principal regulations and requirements you should follow.
Michigan Dispensary Laws
Understanding how to open a dispensary in Michigan isn't completed without knowing all of the specifics tied to the law. For those who don't know, dispensary and cannabis laws vary significantly from state to state. Some states are very loose with their regulations and requirements, while others are stricter.
Michigan is somewhere in the middle of the pack where there are several regulations and laws you need to follow but isn't overdone like some states. Either way, these laws and regulations primarily protect the consumer. Regardless, below are a few regulations, storefront requirements, and other requirements to know.
Michigan Dispensary Federal Regulations
Controlled Substances Act (21 U.S.C. sections 801-971)
Internal Revenue Code (26 U.S.C. 280E)
Michigan Dispensary State Regulations
Michigan Regulation and Taxation of Marihuana Act (MRTMA)
Specific communities have declined to allow any MRTMA-licensed facilities
Michigan's Marijuana Tracking Act
Medical Marihuana Facilities Licensing Act
Storefront Requirements
Retail locations can't permit the use of marijuana except if they have the required permit and assigned smoking regions.
Dispensaries can't sell food or liquor.
Dispensaries should not be situated within 1,000 feet of a medication-free zone (like a school or childcare office), alcohol stores, or different dispensaries.
All clients should be no less than 21 years of age.
Other Requirements
No felonies within the last ten years
No local ordinance violations within five years
Must be 21 years old or older
No past issues with law enforcement
No misdemeanors involving controlled substances within the last five years
What Happens if I'm Denied?
If you're denied, you should take the time to examine all of the above requirements and see if you don't fit the requirements yet. If you've looked over them several times and are still not sure why you're denied, consider reaching out to a cannabis industry lawyer. The lawyer can help you outline and discuss what you need to do to get approved.
Michigan Cannabis Dispensary POS Software
POS software refers to the point-of-sale of a company. The software is the working framework you use to oversee actual stores and sell face to face. There are countless POS software to consider, many of which vary with pros and cons. Take a look at some of the best options to see what works for you the best.
POS software provides you with a decent outline of your business and keeps a record of its income. The software also makes it so information about a product can be found without any problem. Not to mention its capacity to save data about your financial status, stock status, and business status.
Tax Information to Know
Besides all the regulations, rules, laws, and general advice to follow, some tax information is worth mentioning. You more than likely have heard about the cannabis industry's benefit on the economy, and a lot of that has to do with the government taxing the industry. Some critical tax information to know includes the following:
Dispensaries pay a three percent tax on gross retail paid to the Michigan Treasury Online (MTO)
Dispensaries pay a six percent tax and use tax on statewide deals
Dispensaries pay a ten percent extra tax on recreational cannabis sales
Late charges apply on license renewals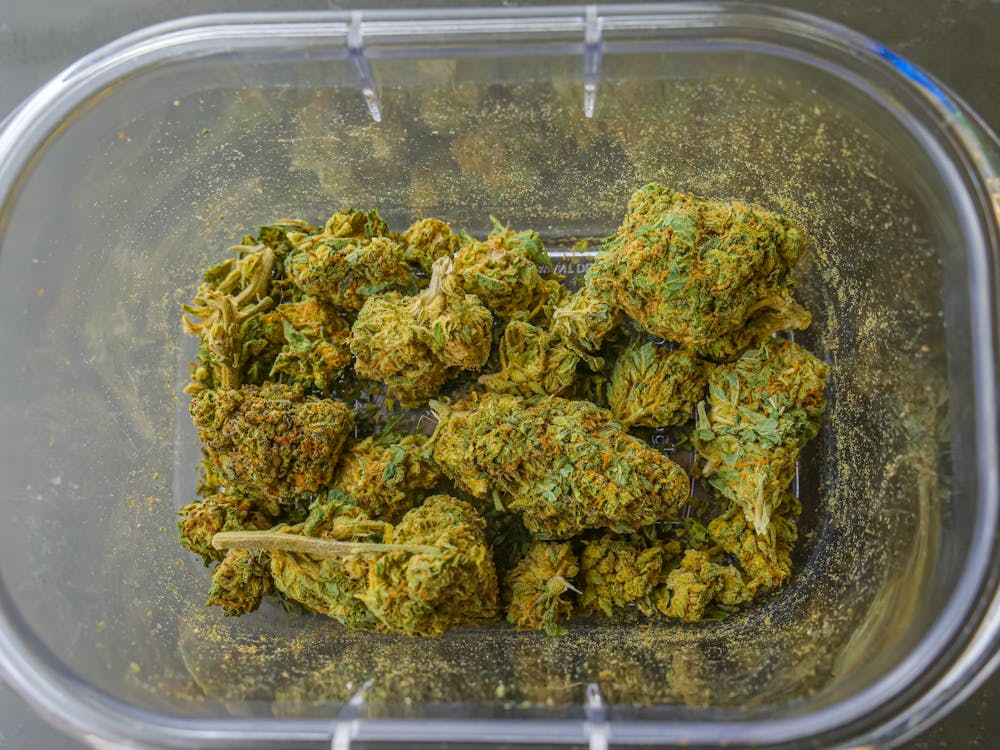 How Client Verge Can Help Your Dispensary
Are you having difficulty wondering how to start a marijuana dispensary in Michigan? Even after reading this guide, are you still not sure where to begin in the process? Don't feel bad. Instead, consider reading out to us at Client Verge for all of your digital marketing needs, including some advice on getting your dispensary up and running.
We have the solutions ready for you with several years of experience under our belt and an extensive team involved in the cannabis industry. We use our profound knowledge of the cannabis industry to foster a marketing effort to develop your targeted audience.
Besides Dispensaries, We Offer Services To:
Cannabidiol (CBD) Shops
Hemp, or Industrial Hemp Stores and Products
Cannabis Lawyers
Psilocybin Mushrooms (Magic Mushrooms) Businesses
Botanicals & Creams Businesses
Alternative Health Shops
Key Services Include:
Clean, Mobile Website Design
White Hat SEO Services
Lucrative Marketing Consultation
Social Media Marketing
RIO-Driven Advertisements
Website Audits
Conclusion
The cost of opening a dispensary in Michigan is an intimidating factor for many, mainly when you discuss all of the other requirements for creating a successful cannabis business. Regardless, there are plenty of success stories out there, so why can't you join in on the success story train?
Nevertheless, if you have any questions on how to open a dispensary in Michigan, what we offer, or anything related to the subject, feel free to contact us. We look forward to hearing from you and discussing the importance of a digital marketing agency for a dispensary.