The medical marijuana industry is experiencing rapid growth, and starting a MMJ delivery service in Arizona can present a lucrative business opportunity. Learn how to start and operate your own medical marijuana delivery service in your state with this guide.
This guide explains all you need to thrive in the industry, from understanding the law to building an online presence and using effective marketing strategies.
How to Start a MMJ Delivery Service in AZ
In recent years, the medical marijuana industry has experienced significant growth and acceptance across the United States. Arizona legalized medical marijuana and there is now higher demand for easier access to it. If you find yourself in the magnificent realm of the Grand Canyon State, rest assured that you've arrived at the perfect destination.
This insightful article will serve as your trusted companion, leading you through each step of the journey and showing you how to start a mmj delivery service in Arizona, highlighting the key steps, legal requirements, and valuable insights to help you embark on this exciting journey.
Understanding the Legal Landscape in Arizona
Operating within legal boundaries is crucial for any MMJ delivery service. Within the state of Arizona, the utilization of medicinal cannabis is permissible by law for qualified patients who hold valid MMJ cards. To ensure compliance and avoid legal complications, it is essential to familiarize yourself with the Arizona Medical Marijuana Act (AMMA) and stay updated on any regulations or licensing requirements set by the Arizona Department of Health Services (ADHS).
The AMMA was passed in 2010, allowing patients with qualifying medical conditions to obtain a registry identification card and legally access medical marijuana. It is important to thoroughly understand the requirements for patients to obtain MMJ cards and the regulations surrounding the transportation and delivery of medical marijuana.
To legally operate an MMJ delivery service in Arizona, it will be necessary to acquire suitable authorizations and certifications. The ADHS oversees the licensing process, and it's crucial to understand and meet their requirements. Thoroughly review the application procedures and ensure that you possess all the essential paperwork.
Arizona's medical marijuana laws are governed by the Arizona Medical Marijuana Act (AMMA). It's important to understand the state's laws around medical marijuana before starting a delivery service. Presented below are the crucial aspects that demand your attention:
The eligibility criteria for procuring a medical cannabis permit in Arizona The responsibilities entrusted to the Arizona Department of Health Services (ADHS) in supervising the program Guidelines for dispensaries and the particular stipulations regarding delivery services Adherence to the regulations concerning labeling, packaging, and tracking mandates.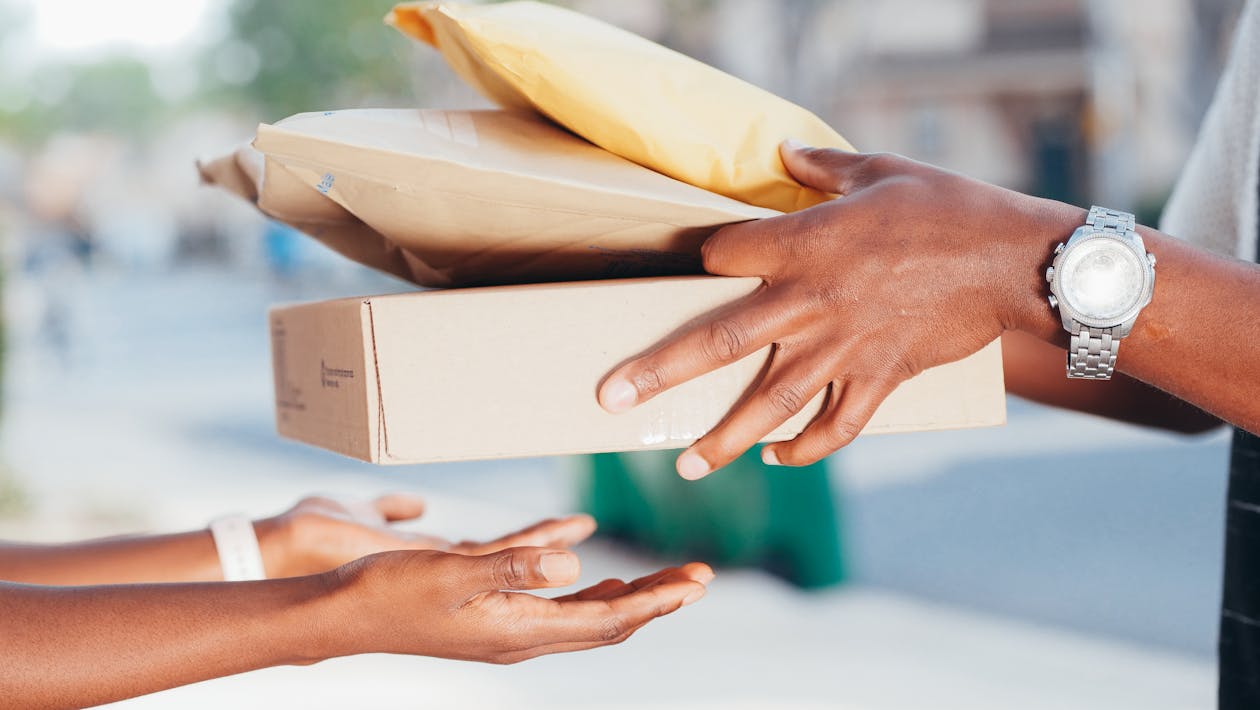 Crafting Your Business Plan
A meticulously crafted strategic blueprint serves as the cornerstone of every prosperous enterprise. Here are some essential aspects to consider when creating your MMJ delivery service business plan:
Market research and competitive analysis to identify your target audience and potential competitors
Defining your unique selling proposition (USP) and positioning in the market
Determining your service area and delivery radius
Estimating your startup costs, including vehicle expenses, licensing fees, and operational expenses.
Developing marketing strategies to attract and retain customers
Navigating Licensing and Compliance
To legally operate an MMJ delivery service in Arizona, you must obtain the necessary licenses and ensure compliance with the state's regulations. Here are the key steps to follow:
Applying for a dispensary license from the ADHS:
Meeting the requirements for transportation and delivery licenses
Complying with security protocols and transportation safety standards
Implementing robust inventory management systems and seed-to-sale tracking
Building a Reliable Delivery Infrastructure
Efficient and secure delivery operations are the backbone of a successful MMJ delivery service. Consider the following elements when setting up your delivery infrastructure:
Selecting the appropriate vehicles for transporting medical marijuana securely
Hiring and training reliable drivers who understand the importance of patient confidentiality
Implementing delivery scheduling and tracking systems to ensure timely and accurate deliveries
Establishing stringent protocols for verifying patient identification and maintaining compliance
Marketing and Promoting Your MMJ Delivery Service
To attract customers and establish your brand presence, effective marketing and promotion strategies are essential. Here are some ideas to consider:
Create an easy-to-use website that allows customers to order online
Use social media to reach your target audience
Partner with local healthcare providers and dispensaries to get more referrals
Use SEO to improve your online presence and attract more website visitors
Setting up a MMJ delivery service in Arizona requires careful planning, adherence to legal requirements, and a comprehensive understanding of the industry. By adhering to the procedures delineated in this publication, you will make substantial progress toward establishing a prosperous and law-abiding enterprise.
Don't forget to leverage valuable backlinks for additional information. Consider linking to trusted sources that provide insights on obtaining licenses, best practices for delivery operations, and updates on the evolving cannabis regulations in Arizona.
To succeed in Arizona's medical marijuana industry, it's important to market your MMJ delivery service effectively to attract and retain customers. With the increasing acceptance and demand for medical marijuana, it's crucial to establish a strong marketing strategy that effectively reaches your target audience.
This article will furnish you with useful advice about marketing and promoting your medical marijuana delivery service in Arizona, so you can succeed and stand out in the market. Client Verge has been an expert in this space since 2021.
Building a Strong Online Presence
It's crucial for businesses to have a strong online presence in the digital age to succeed in the competitive market. This holds true for medical marijuana delivery services in Arizona, where a strong online presence can elevate your brand, attract more customers, and drive growth. Learn how to improve your MMJ delivery service's online presence in Arizona through insights and strategies in this blog post.
Understanding the Importance of Online Presence for MMJ Delivery Services
Having a strong online presence can help the success of your MMJ delivery service, as people rely on the internet for their needs and desires. Here are a few key reasons why building an online presence is crucial:
Increasing visibility and reach to potential customers
Fostering credibility and reliability within the field
Expanding brand awareness and recognition
Providing convenient access to information and online ordering options
Creating a Professional Website
Your website serves as the digital face of your MMJ delivery service. An elegantly crafted and intuitive website has the potential to create a memorable impact on visitors. Consider the following elements when creating your website:
Choose a clean and responsive design that reflects your brand identity.
Provide clear and concise information about your services, products, and delivery areas.
Incorporate an online ordering system to streamline the customer experience.
Enhance the mobile-friendliness of your website to cater to users on smartphones and tablets.
Search Engine Optimization (SEO) Strategies
In order to secure superior placement in search engine results and draw organic traffic to your website, implementing effective SEO strategies is crucial. Here are some key aspects to focus on:
Keyword research: Identify relevant keywords, such as "MMJ delivery service Arizona," "medical marijuana delivery" and "cannabis delivery in AZ," to optimize your website content.
On-page optimization: Use keywords naturally in page titles, headings, meta tags, and throughout your website content.
High-quality content: Create informative and engaging content that addresses the needs and interests of your target audience, including blog posts, FAQs, and educational resources.
Localized SEO: Enhance the optimization of your website for regional inquiries by incorporating location-specific keywords, adding your business to online directories, and encouraging customer reviews.
Engaging Social Media Presence
Social media networks offer a remarkable chance to interact with your intended audience and cultivate brand recognition. Deliberate upon the following pointers to establish a formidable social media influence: Determine the platforms where your target demographic exhibits the highest level of engagement. (e.g., Facebook, Instagram, Twitter).
Share valuable content, including educational articles, product updates, promotions, and customer testimonials.
Encourage interaction and respond promptly to comments, questions, and direct messages.
Collaborate with influencers, local dispensaries, and medical professionals for wider reach and credibility.
Harness the potency of social media channels to actively interact with your target audience, raise brand awareness, and drive customer acquisition. Consider the following strategies for effective social media marketing:
Identify the social media platforms most frequented by your target audience, such as Facebook, Instagram, or Twitter.
Create engaging and informative content, including educational posts, product highlights, and promotions.
Utilize eye-catching visuals, such as high-quality product images and videos, to capture attention.
Engage with your target demographic, promptly address comments and messages, and encourage user-generated content.
Online Review Management
Positive online reviews can significantly impact a customer's decision-making process. Actively managing and responding to reviews helps build trust and credibility for your MMJ delivery service. Consider the following practices:
Motivate contented clientele to share their feedback on renowned platforms such as Google, Yelp, and Leafly.
Monitor and respond promptly to both positive and negative reviews, demonstrating your commitment to customer satisfaction.
Address any concerns or issues raised by customers publicly, showing transparency and a willingness to resolve problems.
Building a strong online presence is a vital step in the success of your MMJ delivery service in Arizona. By incorporating the methodologies elucidated in this piece, you can increase your visibility, attract more customers, and establish credibility in the industry. Don't forget to include valuable backlinks in your content.
Consider reading authoritative sources, such as ADHS guidelines for how to start a mmj delivery service in Az, informative articles on cannabis regulations in Arizona, and reputable industry blogs offering insights on building an online presence for MMJ businesses.
Understanding Your Target Audience
Before diving into marketing tactics, it's important to have a deep understanding of your target audience. Knowing their preferences, needs, and behavior will help you tailor your marketing efforts effectively. Consider the following aspects:
Identify the primary demographics of your target audience, such as age, gender, and location.
Understand their medical needs and conditions that may lead them to seek MMJ delivery services.
Research their online behavior, preferred social media platforms, and information sources.
Developing a Compelling Brand Identity
A strong brand identity sets your MMJ delivery service apart from the competition and helps build trust and loyalty among customers. Consider the following strategies to develop your brand identity:
Craft a memorable and meaningful brand name that aligns with your values and target audience.
Design a visually appealing logo and create a consistent brand image across all marketing materials.
Craft a distinctive value proposition (DVP) that accentuates the advantages and differentiating factors of your service.
Forge a captivating narrative that deeply connects with your target demographic and showcases your commitment to quality and customer care.
Building an Engaging Website
Your website serves as a central hub for information, online ordering, and brand communication. Maximize the optimization of your website to entice and transform visitors into devoted patrons. Take heed of these pivotal components to prioritize:
Ensure a user-friendly and responsive design that provides seamless navigation across devices.
Highlight the benefits and features of your MMJ delivery service prominently on the homepage.
Include clear and concise information about your service area, delivery options, and product offerings.
Implement an intuitive online ordering system that simplifies the customer experience.
Local Marketing Strategies
Utilize local marketing strategies to establish a strong presence within your community and attract customers in your service area. Here are some recommended tactics:
Collaborate with local healthcare providers, dispensaries, and wellness centers for referrals and partnerships.
Participate in community events, health fairs, and industry conferences to increase visibility.
Implement geotarget online advertising to reach potential customers in your delivery radius.
Sponsor local events or charities to showcase your commitment to the community.
To advertise your MMJ delivery service in Arizona, you need to understand your audience, create a strong brand, have an attractive website, and use social media and local marketing effectively. Don't forget to leverage backlinks to provide additional valuable resources for your readers. Consider linking to authoritative sources that offer insights on medical marijuana benefits, legal guidelines for how to start a mmj delivery service in az, and other related educational material.
In Summary
launching a medical marijuana (MMJ) delivery service in Arizona demands meticulous planning, strict compliance with regulations, and effective marketing strategies. By following the step-by-step instructions presented in this comprehensive guide, you can establish a robust framework for a thriving and lucrative MMJ delivery business.
Focus on building a strong online presence, using SEO strategies, and aim for providing excellent customer experiences to stand out in the competitive market. Embrace the opportunities for expansion within the medical marijuana industry and make a meaningful difference in the lives of patients residing in Arizona.
Starting and running a successful MMJ delivery service in Arizona requires dedication, adaptability, and a customer-centric approach. Follow this guide to succeed in the industry, establish a good brand, and help patients. Embrace the opportunities presented by the evolving medical marijuana industry and strive to make a meaningful difference in the lives of those you serve.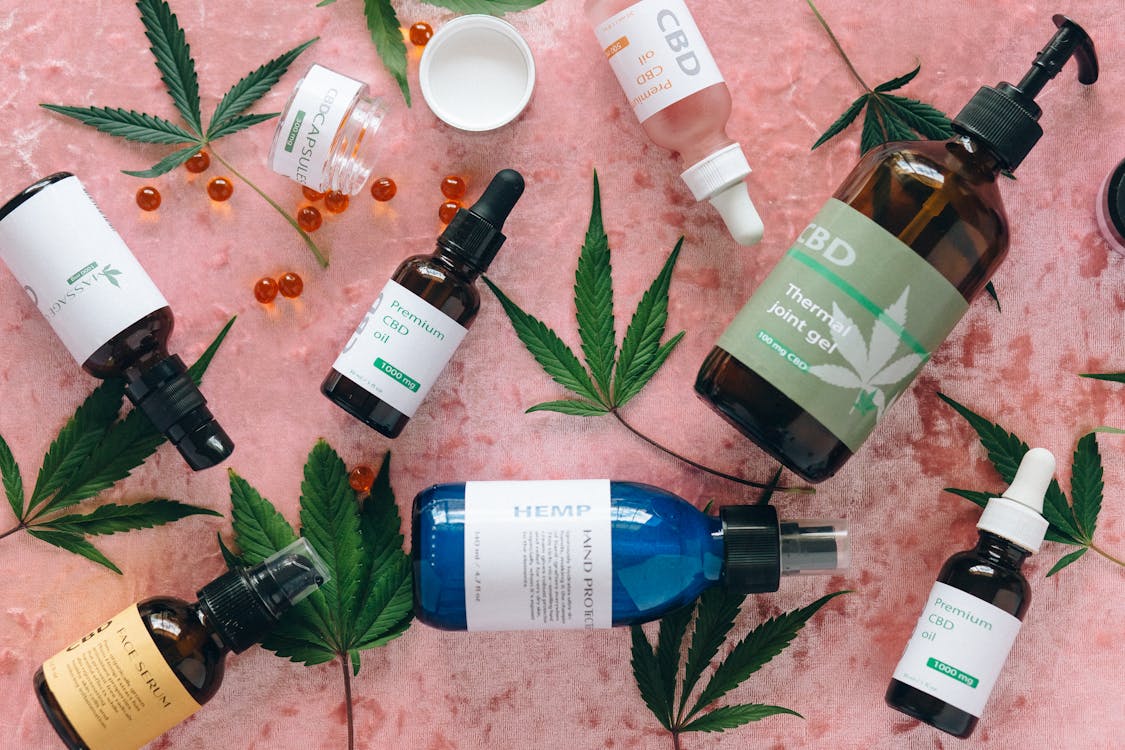 Conclusion
In conclusion, embarking on the journey of how to start a mmj delivery service in az necessitates meticulous planning, stringent compliance with regulations, and the implementation of effective marketing strategies. By adhering to the extensive measures delineated in this manual, you can establish a solid foundation for a successful and profitable MMJ delivery business. Remember to prioritize a strong online presence, employ SEO techniques to enhance visibility, and strive to deliver exceptional customer experiences.
The MMJ industry is growing in the state. By staying well-informed about industry trends, adapting, keeping up with regulations, and improving your strategies, your business can become a reliable source of top-notch medical marijuana products and services.
It is crucial to understand that success in the MMJ delivery business extends beyond offering top-notch products. Equally important is your ability to effectively reach and engage with your target audience. By researching the market, creating a strong brand, and using focused marketing, you can gain and keep devoted customers who trust you for their medical necessities.
To enhance the credibility and value of your blog, consider incorporating backlinks to authoritative sources. These backlinks can include references to the Arizona Department of Health Services (ADHS) website for licensing and compliance requirements, reputable medical marijuana publications for industry insights, and patient advocacy groups for information on patient needs and advocacy efforts. By including these backlinks, you provide your readers with additional resources and establish your blog as a valuable source of information.
To create a successful medical marijuana delivery service, you need to research the market and laws, make a good business plan, get licenses, have a strong online presence, market effectively, and provide great customer experiences. By focusing on these elements, you can lay a solid foundation for long-term success in the MMJ delivery business.
It is essential to continuously monitor industry trends, regulations, and customer preferences to adapt and evolve your strategies accordingly. Keep informed about the latest news, attend conferences and events, and work together with local healthcare providers and dispensaries, to expand your network and increase your possibilities.
As you embark on your MMJ delivery service journey, always give utmost priority to the welfare and contentment of your clientele. Ensure timely deliveries, maintain product quality, provide clear and accurate information, and offer personalized support to address their unique needs and concerns. By surpassing expectations and providing extraordinary customer experiences, you have the potential to nurture loyalty, generate positive referrals, and ensure sustainable growth for your enterprise.
Contact Us
Thank you for taking the time to read our blog! We hope you found it insightful and valuable. If you're eager to explore more about the services we offer and how we can assist you in achieving your goals, we invite you to visit our homepage at Client Verge. For additional informative content, check out our other blogs on a wide range of topics related to digital marketing at Client Verge's Blog.
If you're ready to take the next step and discuss your specific needs or have any questions, we encourage you to set up a FREE consultation with us. You can conveniently schedule your consultation by clicking here: Schedule a Free Consultation.
We value your interest and look forward to the opportunity to assist you in your digital marketing endeavors. Feel free to reach out, and let's start a conversation about how we can help you achieve your objectives.