The world of vaping has taken off in recent memory, primarily as an alternative to cigarettes. Though not everyone vapes to replace their cigarette smoking, you can't deny how vast the industry has gotten over the last few years. As a result, many people are interested in how to start a vape shop business.
With this in mind, below will discuss the critical specifics of starting a vape shop. We'll highlight the importance of a shop business plan, what you should know, and a quick step-by-step process for starting a shop. From there, we'll mention how we can help you begin your vape shop journey and get the most out of your company while accomplishing the goals you have as a business.
Vape Shop Business Plan Sample
As great as diving into the subject hoping to make a vape shop from the start, none of that matters if you don't have a proper plan to accompany it. Business plans are crucial in any success story, especially while looking at the vaping industry. It's a matter of knowing what to do to succeed in the future.
Nevertheless, below will highlight a critical business plan sample every vape shop owner should know. Besides the introduction and conclusion, remember to have all of these points in your business plan, preferably in this order. If you have any questions about the format or other points to add, consider googling some samples of a vape shop business plan.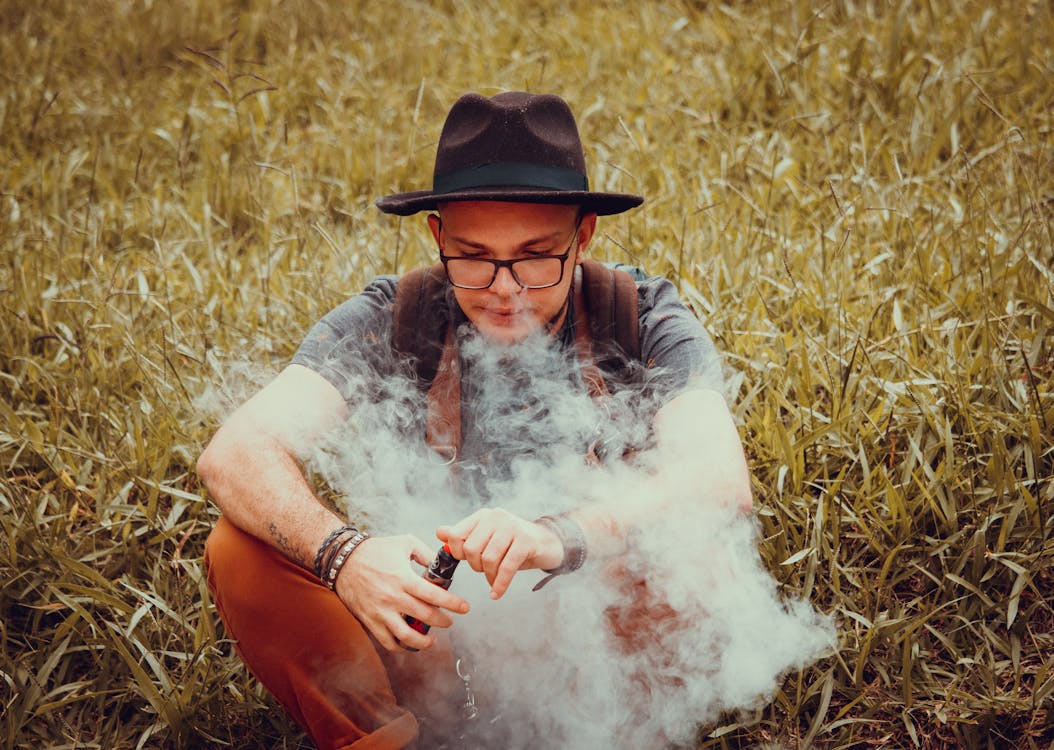 1. Company Description
The company description is the most straightforward yet complicated part of the business plan. All you have to do is develop the goals and solutions for your business while not neglecting its importance. Try to think about what you're offering, what separates you from the competition, and how you can grow your audience in the long run.
2. Product Description
Though you might not have the full scope of what you want product-wise, the product description is vital for discussing what you hope to have. There is a lot available in a vape shop, so do what you can to broadly describe the various sections you want. Also, feel free to take an in-depth look at any specific products worth mentioning.
3. Competitor Research
All great businesses learn a thing or two from their competition. Though it may not seem ideal, especially in a business plan proposal, understand its importance. The competitor portion highlights what companies are around you, how you hope to outgrow them, and some points on what you can learn from them. Think of it as a pros and cons list, both of which you can learn from.
4. Team Members and Staff
The team members and staff portion are about discussing anyone who is in business or working for you. Discuss who they are and their positions, on top of any other staffing requirements you'll need in the future. Mention the pay you hope to have for your employees, ranging from the casual worker taking sales to a shop manager.
5. Marketing
Marketing is a crucial part of any success story in the vape industry. For those who don't know, marketing is all about growing your business and making it appealing from an aesthetic and sales point of view to a potential customer. Marketing has been around as long as businesses have been here. Without it, you can't have a successful business.
6. Financing
Before your concluding summary, the financing section is vital to highlight any costs or money necessary to start and keep your business running. Discuss the financing required for your building, licensing, staff, inventory, POS software, and anything else you can think of. Investors will hyperfocus on this section more than anything, so be mindful of it.
How to Start a Vape Shop
Now that you know the basics of creating an ideal business plan, you most likely want to know the necessary factors for beginning your vape shop. Though this process of opening a vape varies depending on where you live, the guide will give you a general idea of what to expect. Hopefully, it'll answer your question about how to start a vape shop business.
Keep in mind; this may take longer than you realize. The licensing and financing portions can be pretty overwhelming. Still, as long as you're patient and have the drive to have a successful business, you'll be golden. Nevertheless, let's look at how you can open a vape shop and where to go in the process.
1. Business Plan
As we've already discussed, the business plan portion can't be ignored. It's the ultimate step required for the success of the rest of the endeavor. It plans and organizes you throughout the journey and is great to look back on whenever you feel lost. Plus, it's what you'll present to investors when you're trying to gain some funding.
2. Follow Local Laws
No matter where you live, the laws vary greatly, especially in the United States when comparing states. As a result, make sure you're following all of the required laws and licenses for starting a vape shop. Submit any applications you need to have and anything else worth highlighting in the matter. You'll be golden for the other sections if you can do that.
3. Find Location
A vape shop isn't complete without a primary location. Even if you hope to be an online shop, you'll need a natural location for keeping and storing any products. Regardless, try to emphasize an actual storefront since investors typically prefer that model when discussing vape shops and the location.
4. Assess Costs
Now would be a good time to assess your cost once you have a good idea about local laws and a location. Though some people wait to find suppliers and a POS system, you can determine those costs separately since the licensing and storefront are crucial to starting the business.
5. Find Suppliers
Unless you own a product that you plan on solely selling, you'll need to find suppliers for your vape shop. Do some research on popular suppliers and the various pros and cons of each. Look at what makes an ideal supplier and how you can have their products in your shape. The research portion can't be ignored.
6. Choose POS System
Once you have the supplies and storefront in mind, here comes the fun part of finding a POS system. For those who don't know, POS stands for point-of-sale, also known as the software needed to make a transaction.
A good rule of thumb is to look up vape shop-specific POS software so you can pick one that's fitted for your business. Take a gander through all options and see which one is best for you.
7. Build Social Media
Now that you have practically everything ready to launch your vape shop, don't forget about the social media portion. Social media is here to get the word out and is essential to any successful business. Instagram tends to be the most popular option for businesses, but feel free to make a Twitter and Facebook. Consider sharing it on your social media as well, so close friends and family can check out your business once it's open.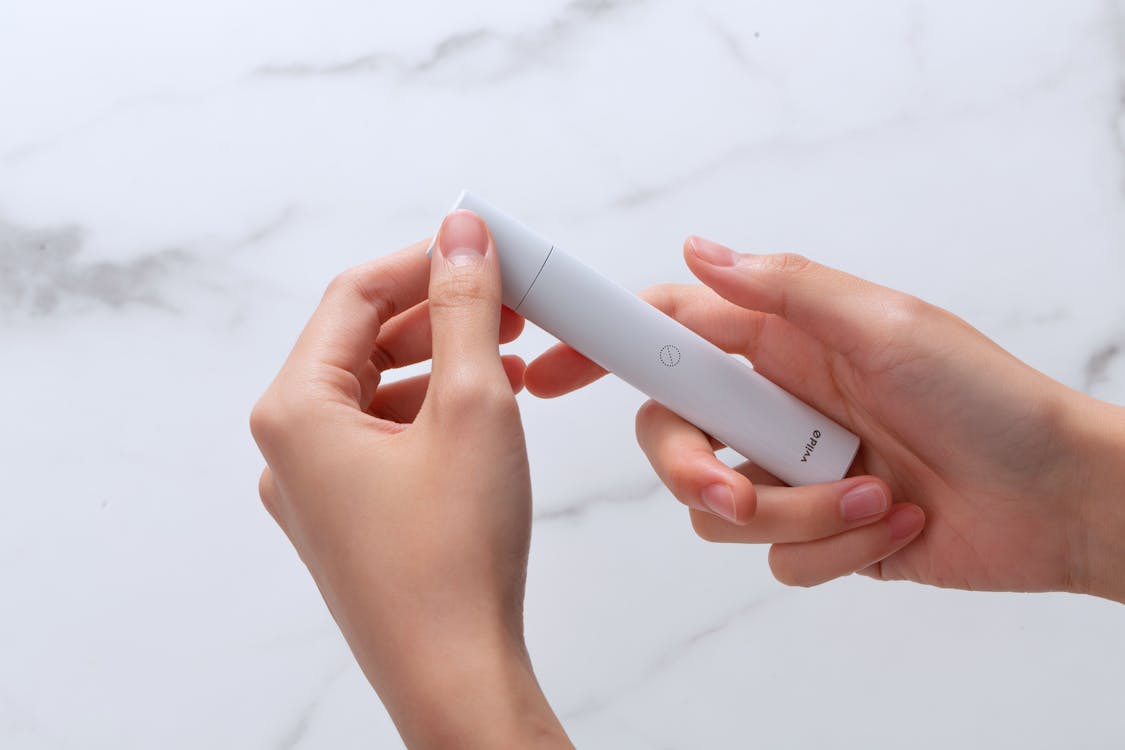 Need Help Starting a Vape Shop? Reach Out to Client Verge
Why worry about all of the specifics of opening a vape shop when you can have an expert digital marketing company to help you along the process. With this in mind, consider reaching out to us at Client Verge. We pride ourselves on offering plenty of services in the vape, cannabis, CBD, and countless other industries.
We've shaped a friendly and client-situated group of specialists committed to expanding your site traffic and sales. We use our deep comprehension of the cannabis, CBD, and vape market to foster a showcasing effort intended to develop your natural client base. Contact us today to get started.
Besides Vape Shops, We Offer Services To:
Dispensaries
Cannabidiol (CBD) Shops
Hemp, or Industrial Hemp Stores and Products
Cannabis Lawyers
Psilocybin Mushrooms (Magic Mushrooms) Businesses
Botanicals & Creams Businesses
Alternative Health Shops
Key Services Include:
Clean, Mobile Website Design
Social Media Marketing
RIO-Driven Advertisements
Website Audits
White Hat SEO Services
Lucrative Marketing Consultation
Conclusion
If you wanted to know the basics of creating a vape shop, we hope this guide and a quick look at the matter guided you along the way. Though the process may seem challenging at first, realize it's worth it since the business is so lucrative. If you're passionate about the subject and feel like you'd be a great business owner, why not take the chance?
Remember, if you need help with all of your marketing needs, on top of getting the most out of your vape shop, contact us at Client Verge. We offer a free consultation meeting with first-time clients and would love nothing more than to help you with your business. Either way, we look forward to hearing from you and hope you gained enough information on how to start a vape shop business.