If you own a local dispensary or are involved in the cannabis industry, you most likely are interested in local dispensary marketing ideas. Marketing is all about increasing traffic to a specific business, with there being several ideas and tips to succeed in the matter.
No matter what level you're talking about, dispensaries have countless challenges when discussing the notion of marketing. There is an even more extensive set of difficulties with local dispensaries with all those challenges mentioned.
Though it's not easy to run an online dispensary, the local level has an even greater deal of issues to get over. Issues such as traffic, parking, location, visibility, and storefront are areas of concern an online dispensary will never have to deal with.
As great as it is to look at your competitors to see how they get over these specific issues, you don't want to copy what they're doing. Even if what they're doing is a way to success, no one will be able to tell you apart, meaning your business won't stand out.
There is a cross between learning from competitors, standing out, and utilizing ideas that work. The other point is assumptions and thinking people will automatically know everything about your business. A good rule of thumb is to initially act like no one knows what your business is, and you're there to guide them along the way.
Regardless, below will discuss some key ways to get the most out of marketing your dispensary. We'll highlight why marketing is essential, specific marketing tips, and how we can help you along the way.
Nevertheless, suppose you're ready to learn about the use of social media and marketing to expand your dispensary. In that case, you're in the right place. Let's take a look!
Why Marketing is Important for a Dispensary
Dispensary marketing ideas are entirely based around the notion and idea that marketing is vital to the success of any business. For those who don't know, marketing is centered on the growth of a business.
It's a combination of promoting, selling products, research, and advertising to benefit a specific business. The importance of marketing is primarily why the field is such an extensive area.
Though marketing is such an obvious necessity, not doing it correctly can do more harm than good. Don't invest an endless slew of income into an ad if it isn't generating anything for you in return. You have to realize the importance of cost-benefit analysis.
As excellent it is to have a marketing plan in place, none of that matters if it isn't going to do something beneficial for your dispensary. You need to be extremely honest with yourself and realize when something isn't working.
Thankfully, there are plenty of sure-fire ways to get the most out of marketing for your dispensary. Though every business varies with what they need marketing-wise, some general marketing tips and ideas work for any dispensary.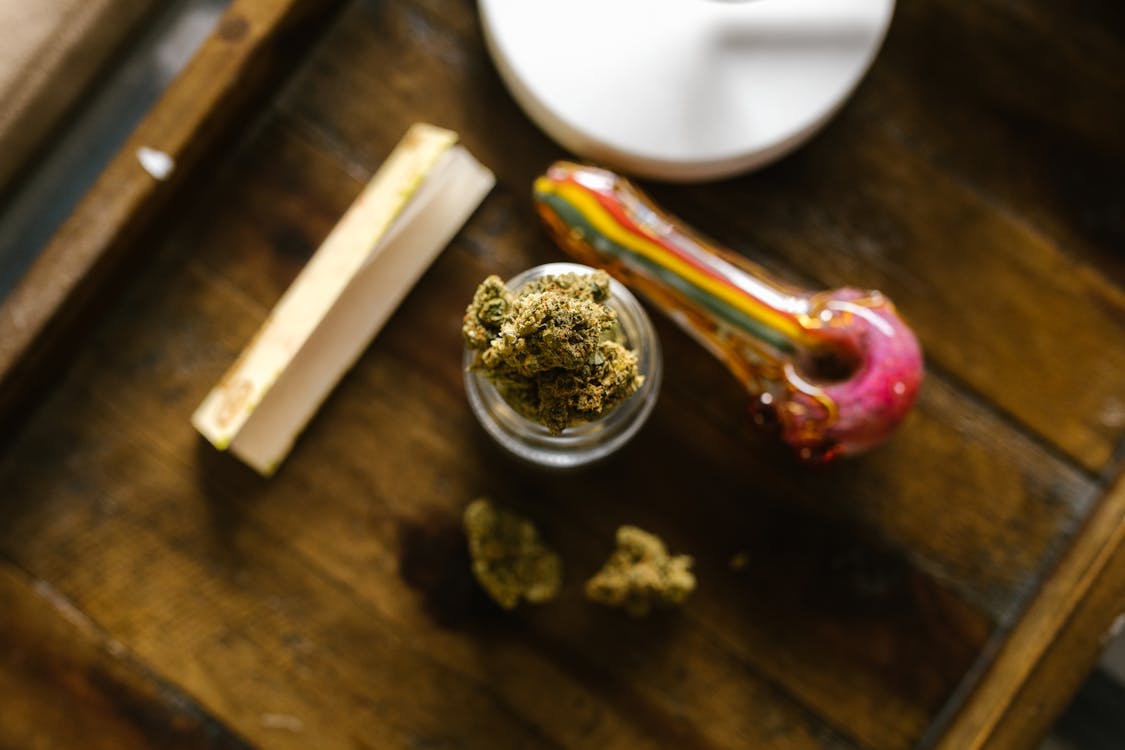 Local Dispensary Marketing Tips and Ideas
As noted, understanding the right marketing tips and ideas can make or break a dispensary. Whether you work for or own a dispensary, you have a lot of responsibility for the business, not only with the natural stigma a cannabis business has with some people (though it is fading), but with how you attempt to reach some success.
What matters is you utilize the right tools to get the most out of your dispensary. The process of dispensary local marketing is more than just finding a good business spot. It's about how you take what's around you and what you learn to enhance your business in every possible way.
Nevertheless, below are a few key ways to market your dispensary properly. We'll begin by partnering with other local businesses and what that means for your business. It's a matter of finding the right business that is not only open to doing it but would make sense.
We'll then discuss the importance of developing personal connections with your consumer base and why that matters. After, we'll highlight the use of online customer reviews and why they're beneficial, even if some are negative. Finally, we'll conclude the tips discussing brand imaging and incentivizing new customers. Let's take a look!
1. Partner With Other Local Businesses
Plenty of local dispensary marketing ideas forgets to mention the importance of partnering with other local businesses. No matter what city you're in, the local business scene is meant to connect with one another. That connection is essentially why the shop local idea is so prevalent nowadays.
Thankfully, the stigma of cannabis is nowhere near what it used to be, making it more common for dispensaries to collaborate with other local businesses. The idea isn't to find another dispensary to work with but rather a cannabis-friendly company and would have a similar target audience.
Try to think outside of the box this one, but not so far where it doesn't make sense. Take a look at all local businesses and see what might apply. Generally speaking, breweries, bars, and wineries tend to work the best in this subject.
Even if you don't have a suitable brewery or bar, realize plenty of other potential businesses you can reach out to. A good rule of thumb is to develop a strategy that'll not only benefit you but their business as. A discount coupon for one another is a popular strategy, but there is a lot you can do.
Potential Businesses to Partner With
Breweries
Bars
Wineries
Record Shops
Book Shops
Comic Shops
Art Shops
Outdoors Store
2. Construct Personal Connections
A personal connection is what drives success to anything. Whether you're discussing a relationship, friendship, product, or service, all of it centers on a connection to be successful.
Web-based media should make it simple for individuals to make unique interactions with one another, similar to the organizations and brands they love.
In a retail or neighborhood business climate, connections are made eye to eye by your staff consistently, making unique interactions a fundamental piece of your retail dispensary showcasing plan.
You really want to guarantee that your security and budtenders comprehend that their fundamental occupation is to serve individuals strolling through your business. That same notion needs to translate online, too, regardless of how challenging it is to develop a personal connection online.
The most effective way to do this is to get a client's contact information so you can circle back to an instant message or email to resolve any inquiries regarding your business or products.
Specific individuals might be reluctant to offer their telephone number or email address. However, as long as your staff centers around the highlights, advantages, limits, and worth accessible to all clients, it's worth highlighting.
3. Use Online Customer Reviews
Reviews, verbal exchanges, and individual suggestions are the primary traffic causes for local dispensaries. Just about every person understands the use of reviews, regardless of whether a negative review comes out randomly.
In this way, you want to make a framework to request, energize, enhance and raise references to build the pedestrian activity to your dispensary. You want to do what you can to ensure that when people review your business, they're doing so in a positive manner.
You can also incentivize customer reviews to get an abundance of reviews at once. When a client leaves an internet-based survey on Google, the client can then receive store credit, or another reward.
This is a mutual benefit win. You get two deals: a possible new client, and an expected new web-based survey, while the individual gets a reward.
Remember, you need to keep your reviews fair. When someone leaves a lousy review, reach out to them and see what you can do to improve their experience. Make a note of all reviews so you understand what you're doing right and what you can do better.
4. Create a High-Quality Cohesive Brand Image
Potential customers anticipate that your dispensary has a look that separates you from other dispensaries. Indeed, even dispensaries that work primarily through a storefront need to understand the importance of having a high-quality, cohesive brand image.
Though an enormous number of dispensaries realize they need to have a good brand image, relatively few know the accepted procedures for making and keeping up with it. Assuming that a business' internet-based brand character isn't up to date, this could establish a terrible connection with their audience and lose a likely client.
Besides having a cohesive brand image, it's imperative to understand the necessity of having a high-quality measure with it. As great as it is to be consistent with something, none of it matters if the content or image isn't worth mentioning. Though practice makes perfect, it's best to learn some key points to get a step ahead early on.
Points to Follow:
Use consistent colors and imagery.
Choose fonts that benefit your dispensary.
Use specific design elements for your dispensary.
Stick to a theme when choosing art and illustrations.
Have a constant and consistent voice with your work.
5. Incentivize New Customers
Dispensary advertising is meant to incentivize new customers. Why should someone support your business? Why would someone buy a specific product? These are questions you should have floating around while trying to market and promote your dispensary.
The questions are all based on getting customers to your business. When you have these expected customers in your dispensary, you get an opportunity to get them illuminated by your items and amped up for your business.
There are multiple ways of executing this thought. Whether you offer a free item or an incredible markdown, the key is to bring down the boundary to passage for first-time purchasers.
A good example includes the buy-one-get-one method. Individuals love deals, and this method can arrive in an assortment of offers, from getting a one kind of cannabis item to getting another for nothing. Assuming that it's within your financial plan, you can do a lot to incentivize your customers to shop.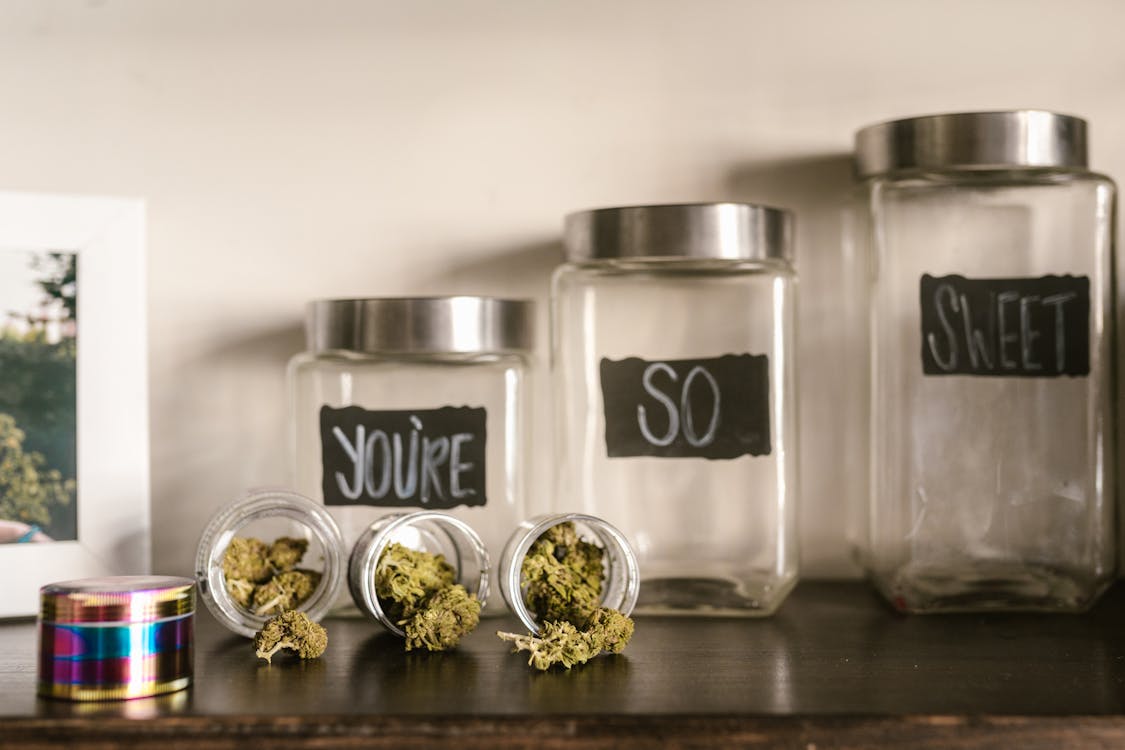 How Client Verge Can Help Dispensary Local Marketing
Client Verge is here to assist your dispensary with succeeding in the profoundly challenging field of cannabis. We offer numerous services to present the most ideal outcomes in advertising your dispensary.
Our company is here to address the necessities of dispensaries to general society with the organizations we work with. Understand that we'll talk about the potential and progressing issues identified with promoting the industry. Most importantly, the information you'll need to succeed.
We must help you with the challenges of showcasing and advancing your dispensary. Today, our company offers over 6 years of contribution to the cannabis business and over twelve years of marketing experience.
We Specialize In:
Website Optimization
Consulting
Site Development
Online Media Marketing and Development
Our crucial objective is to advance your dispensary on the web and in person. We offer versatile responses for all dispensary sizes to help them with getting seen, securing more customers, and collecting their business concept.
We begin when you call or contact our office. We'll focus on your necessities and direct an evaluation of where your association stands on the grand scheme of marketing cannabis. From that, we'll develop a specific marketing plan directed to your business aspirations and goals.
Using all of the resources we have, Client Verge will put forth a solid attempt to expand the extent of your business, uncover issues to anticipated customers, and make a publicizing approach that chips away at your spending plan.
Local Dispensary Marketing Ideas Conclusion
We hope you enjoyed our discussion on local dispensary marketing ideas. Remember the importance of local dispensary marketing and steps to have a successful marketing plan.
Most importantly, look for other local businesses to collaborate with, the idea of personal connections, using online customer reviews, creating a high-quality brand image, and incentivizing your new customers.
If you really want assistance advertising your retail dispensary location or your web-based dispensary, consider contacting us at Client Verge! We look forward to working with you and getting the most out of your dispensary.