If you own a local dispensary or are involved in the cannabis industry, you most likely are interested in local dispensary marketing ideas. Marketing is all about increasing traffic to a specific business, with there being several ideas and tips to succeed in the matter.
No matter what level you're talking about, dispensaries have countless challenges when discussing the notion of marketing. There is an even more extensive set of difficulties with local dispensaries with all those challenges mentioned.
Though it's not easy to run an online dispensary, the local level has an even greater deal of issues to get over. Issues such as traffic, parking, location, visibility, and storefront are areas of concern an online dispensary will never have to deal with.
As great as it is to look at your competitors to see how they get over these specific issues, you don't want to copy what they're doing. Even if what they're doing is a way to success, no one will be able to tell you apart, meaning your business won't stand out.
There is a cross between learning from competitors, standing out, and utilizing ideas that work. The other point is assumptions and thinking people will automatically know everything about your business. A good rule of thumb is to initially act like no one knows what your business is, and you're there to guide them along the way.
Regardless, below will discuss some key ways to get the most out of marketing your dispensary. We'll highlight why marketing is essential, specific marketing tips, and how we can help you along the way.
Nevertheless, suppose you're ready to learn about the use of social media and marketing to expand your dispensary. In that case, you're in the right place. Let's take a look!
Why Marketing is Important for a Dispensary
Dispensary marketing ideas are entirely based around the notion and idea that marketing is vital to the success of any business. For those who don't know, marketing is centered on the growth of a business.
It's a combination of promoting, selling products, research, and advertising to benefit a specific business. The importance of marketing is primarily why the field is such an extensive area.
Though marketing is such an obvious necessity, not doing it correctly can do more harm than good. Don't invest an endless slew of income into an ad if it isn't generating anything for you in return. You have to realize the importance of cost-benefit analysis.
As excellent it is to have a marketing plan in place, none of that matters if it isn't going to do something beneficial for your dispensary. You need to be extremely honest with yourself and realize when something isn't working.
Thankfully, there are plenty of sure-fire ways to get the most out of marketing for your dispensary. Though every business varies with what they need marketing-wise, some general marketing tips and ideas work for any dispensary.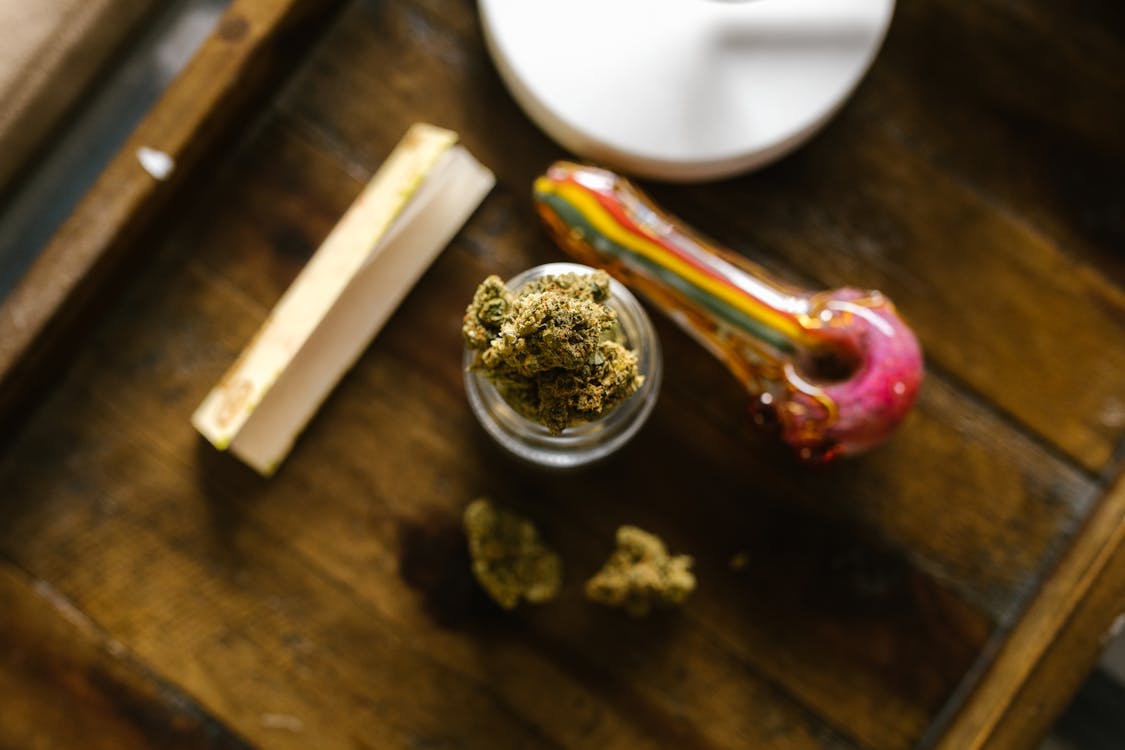 How Much do Dispensaries Spend on Marketing?
There is no set figure for how much you should spend on your dispensary local marketing. Obviously, you should spend enough to get noticed, but not to the degree that it threatens the livelihood of your business.
In general terms, you should spend from three to nine percent of the profits made by your sales per month. For example, if you make $1 million in sales annually, that translates to spending from $2,500 to $7,500 per month.
Of course, the amount you spend on dispensary local marketing may vary. For new businesses, the tendency is for a greater percentage of the profits to go into marketing. It is vital in establishing your business to put as much as possible in telling people about your dispensary. All too often, businesses fail because they do not put enough into their marketing efforts.
Keep in mind that online or internet marketing is cost-efficient and less expensive compared to traditional marketing methods such as radio, television, and newspapers. You should research the type of marketing outlets in your community and see where you can make some headway.
Knowing your customer demographic or the age, gender, and vocation of people who are most likely to purchase from your business is of great help as well. This will help you narrow your advertising so that it becomes more focused and cost-efficient.
How do I Get More Customers to My Dispensary?
The first step is that you have to focus on the basics. This means a location that is properly advertised, has good signage to alert those of your location, and the selection of product that they desire to purchase.
Location
A good location for your dispensary is the first critical element. It needs to be one that is easily accessible, offers plenty of parking, and is in a relatively safe location in your community. A difficult-to-reach store that has little parking in a bad neighborhood will put you out of business quickly.
There are few perfect locations, but if you have good access to nearby highways or major thoroughfares, that is a good start. A neighborhood that is considered relatively safe is next, followed by ample parking.
Signage
Now that you have a good location, the next step is letting people know about it. This starts with proper outdoor signage that tells those that pass by what your business is all about. First and foremost, your signage has to be clear. This normally means including "dispensary" as part of the business name or description that goes below the name.
You can also set up separate signage that indicates the identity of your company. An essential part of dispensary local marketing is letting the market know your location and what you do.
Indoor signage is next. When a visitor enters your dispensary, the signage should identify the products and where they can pay for it. By making it clear the important locations inside your dispensary, you
Products
The old saying you do not sell products, but instead, offer products that sell still applies today. You will need to find products for your cannabis dispensary that customers are interested in purchasing. This requires research into what customers are currently purchasing at other locations. Plus, what products that are coming online are the hot sellers in the industry.
Your research should always be part of your dispensary's local marketing efforts. By finding out what is new, what is selling, and how it fits into your customer base, you can increase sales. Again, this is basic marketing, but it applies to dispensaries just as much as any other business.
How Can I Get My Dispensary to Stand Out?
You know the basics and now you know what is spent on average on advertising. The most important step in your dispensary local marketing is separating your business from the competition. To do that, here are a few tips that will definitely help.
1. Local SEO
With the majority of people locating dispensaries in their area through the internet, you need to emphasize local SEO to truly stand out. Search engine optimization or SEO is the most powerful passive marketing technique available.
By using the proper keywords and key phrases that are geared to your local market, you can make it easy for potential customers to find you. This is accomplished when a query is typed into a search engine. The results will be based on keywords that are tuned to the local market. By placing the proper keywords into your website's content, you stand a much better chance of reaching the top of the results list.
2. Informative Content
Regularly produced content works with your local SEO efforts to maintain high rankings on search results pages. This means that your website is more than just an online store, it is a wealth of information that customers can use.
The content does not have to belong, but it does need to be regularly produced. A weekly article about your industry can go a long way towards keeping people coming back to you website.
3. Incentivize Buyers
There is a reason why having discounts on prices works so well. This normally means having a sale or discount on items that make it more attractive for people to purchase. This can be used on items that are highly desired to help you break through or those that simply are not moving off the shelves.
Incentivizing can also include alternative tactics such as adding customers to an email list. This can inform them of future sales on the horizon. Plus, it provides you with a great way to stay in contact with those who have purchased from your dispensary.
4. Loyalty Program
Repeat business is one of the keys to your dispensary local marketing. By having a significant percentage of purchases come from repeat buyers, you can build your profits steadily and reliably.
A loyalty program is a great way to offer incentives to customers which helps them to keep buying from your dispensary. Such programs can offer general discounts or ones to specific buyers who purchase in larger amounts.
For example, you can take off a percentage of the total sale if it reaches $50, $75, or $100. As part of a loyalty program, they will consider you first when thinking about making larger purchases.
Find Partners Safe to say, there are businesses in your area that are 420- friendly, without being in direct competition with your dispensary.
Wineries & Breweries
Sports Bars
Yoga Studios
Smoothie Joints and More
Once you find such a business, reach out and ask if you can become a partner in some of their marketing efforts. Such partners can be quite beneficial, especially in markets other than your own. This is because you are offering a customer base that they otherwise would not reach. Of course, the same applies to your dispensary as well.
This type of partnership can begin with simple advertising such as small signs or stickers that you place in each other's location. It can be expanded to help promote community events and similar efforts that you can go in together. It also may save some money in terms of advertising as well.
Of course, there is a myriad of options you have when it comes to marketing your business to the local community. It does not mean you have to put resources into all of them. But it does mean that you should consider all the options that are available.
One method is to study what the competition in your region is doing. That provides insight into what may or may not work for your dispensary. Just be sure not to copy exactly what they are doing. Instead, look to see where you can use the successful methods to your advantage. And avoid what is not working for your competition.
Local Dispensary Marketing Tips and Ideas
As noted, understanding the right marketing tips and ideas can make or break a dispensary. Whether you work for or own a dispensary, you have a lot of responsibility for the business, not only with the natural stigma a cannabis business has with some people (though it is fading), but with how you attempt to reach some success.
What matters is you utilize the right tools to get the most out of your dispensary. The process of dispensary local marketing is more than just finding a good business spot. It's about how you take what's around you and what you learn to enhance your business in every possible way.
Nevertheless, below are a few key ways to market your dispensary properly. We'll begin by partnering with other local businesses and what that means for your business. It's a matter of finding the right business that is not only open to doing it but would make sense.
We'll then discuss the importance of developing personal connections with your consumer base and why that matters. After, we'll highlight the use of online customer reviews and why they're beneficial, even if some are negative. Finally, we'll conclude the tips discussing brand imaging and incentivizing new customers. Let's take a look!
1. Partner With Other Local Businesses
Plenty of local dispensary marketing ideas forget to mention the importance of partnering with other local businesses. No matter what city you're in, the local business scene is meant to connect with one another. That connection is essentially why the shop local idea is so prevalent nowadays.
Thankfully, the stigma of cannabis is nowhere near what it used to be, making it more common for dispensaries to collaborate with other local businesses. The idea isn't to find another dispensary to work with but rather a cannabis-friendly company that would have a similar target audience.
Try to think outside of the box this one, but not so far where it doesn't make sense. Take a look at all local businesses and see what might apply. Generally speaking, breweries, bars, and wineries tend to work the best in this subject.
Even if you don't have a suitable brewery or bar, realize plenty of other potential businesses you can reach out to. A good rule of thumb is to develop a strategy that'll not only benefit you but their business as. A discount coupon for one another is a popular strategy, but there is a lot you can do.
Potential Businesses to Partner With
Breweries
Bars
Wineries
Record Shops
Book Shops
Comic Shops
Art Shops
Outdoors Store
2. Construct Personal Connections
A personal connection is what drives success to anything. Whether you're discussing a relationship, friendship, product, or service, all of it centers on a connection to be successful.
Web-based media should make it simple for individuals to make unique interactions with one another, similar to the organizations and brands they love.
In a retail or neighborhood business climate, connections are made eye to eye by your staff consistently, making unique interactions a fundamental piece of your retail dispensary showcasing plan.
You really want to guarantee that your security and budtenders comprehend that their fundamental occupation is to serve individuals strolling through your business. That same notion needs to translate online, too, regardless of how challenging it is to develop a personal connection online.
The most effective way to do this is to get a client's contact information so you can circle back to an instant message or email to resolve any inquiries regarding your business or products.
Specific individuals might be reluctant to offer their telephone number or email address. However, as long as your staff centers around the highlights, advantages, limits, and worth accessible to all clients, it's worth highlighting.
3. Use Online Customer Reviews
Reviews, verbal exchanges, and individual suggestions are the primary traffic causes for local dispensaries. Just about every person understands the use of reviews, regardless of whether a negative review comes out randomly.
In this way, you want to make a framework to request, energize, enhance and raise references to build the pedestrian activity to your dispensary. You want to do what you can to ensure that when people review your business, they're doing so in a positive manner.
You can also incentivize customer reviews to get an abundance of reviews at once. When a client leaves an internet-based survey on Google, the client can then receive store credit, or another reward.
This is a mutual benefit win. You get two deals: a possible new client, and an expected new web-based survey, while the individual gets a reward.
Remember, you need to keep your reviews fair. When someone leaves a lousy review, reach out to them and see what you can do to improve their experience. Make a note of all reviews so you understand what you're doing right and what you can do better.
4. Create a High-Quality Cohesive Brand Image
Potential customers anticipate that your dispensary has a look that separates you from other dispensaries. Indeed, even dispensaries that work primarily through a storefront need to understand the importance of having a high-quality, cohesive brand image.
Though an enormous number of dispensaries realize they need to have a good brand image, relatively few know the accepted procedures for making and keeping up with it. Assuming that a business' internet-based brand character isn't up to date, this could establish a terrible connection with their audience and lose a likely client.
Besides having a cohesive brand image, it's imperative to understand the necessity of having a high-quality measure with it. As great as it is to be consistent with something, none of it matters if the content or image isn't worth mentioning. Though practice makes perfect, it's best to learn some key points to get a step ahead early on.
Points to Follow:
Use consistent colors and imagery.
Choose fonts that benefit your dispensary.
Use specific design elements for your dispensary.
Stick to a theme when choosing art and illustrations.
Have a constant and consistent voice with your work.
5. Incentivize New Customers
Dispensary advertising is meant to incentivize new customers. Why should someone support your business? Why would someone buy a specific product? These are questions you should have floating around while trying to market and promote your dispensary.
The questions are all based on getting customers to your business. When you have these expected customers in your dispensary, you get an opportunity to get them illuminated by your items and amped up for your business.
There are multiple ways of executing this thought. Whether you offer a free item or an incredible markdown, the key is to bring down the boundary to passage for first-time purchasers.
A good example includes the buy-one-get-one method. Individuals love deals, and this method can arrive in an assortment of offers, from getting a one kind of cannabis item to getting another for nothing. Assuming that it's within your financial plan, you can do a lot to incentivize your customers to shop.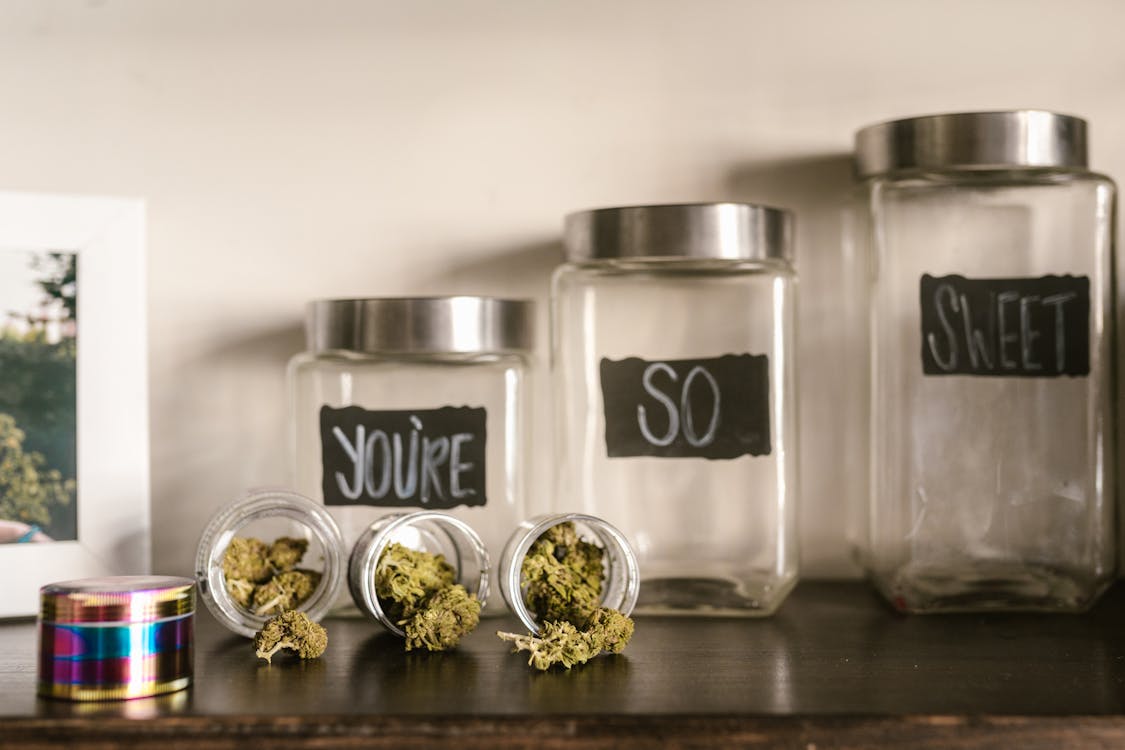 How Client Verge Can Help Dispensary Local Marketing
Client Verge is here to assist your dispensary with succeeding in the profoundly challenging field of cannabis. We offer numerous services to present the most ideal outcomes in advertising your dispensary.
Our company is here to address the necessities of dispensaries to general society with the organizations we work with. Understand that we'll talk about the potential and progressing issues identified with promoting the industry. Most importantly, the information you'll need to succeed.
We must help you with the challenges of showcasing and advancing your dispensary. Today, our company offers over 6 years of contribution to the cannabis business and over twelve years of marketing experience.
We Specialize In:
Website Optimization
Consulting
Paid Advertising
Site Development
Online Media Marketing and Development
Our crucial objective is to advance your dispensary on the web and in person. We offer versatile responses for all dispensary sizes to help them with getting seen, securing more customers, and collecting their business concept.
We begin when you call or contact our office. We'll focus on your necessities and direct an evaluation of where your association stands on the grand scheme of marketing cannabis. From that, we'll develop a specific marketing plan directed to your business aspirations and goals.
Using all of the resources we have, Client Verge will put forth a solid attempt to expand the extent of your business, uncover issues to anticipated customers, and make a publicizing approach that chips away at your spending plan.
Conclusion
We hope you enjoyed our discussion on local dispensary marketing ideas. Remember the importance of local dispensary marketing and steps to have a successful marketing plan.
For those who are about to start or who have invested in creating a cannabis dispensary, the promise of great profits may not be matched by the results. As with any industry, you have to separate your business from the competition. This means proper cannabis dispensary local marketing to reach potential customers.
Of course, what methods you use to reach out and separate your business from the competitors should be based on proven techniques.
Most importantly, look for other local businesses to collaborate with, the idea of personal connections, using online customer reviews, creating a high-quality brand image, and incentivizing your new customers.
If you really want assistance advertising your retail dispensary location or your web-based dispensary, consider contacting us at Client Verge! We look forward to working with you and getting the most out of your dispensary.