Online ordering is an integral part of dispensaries, where people can quickly go and pick precisely what they want. Not prioritizing the online market is a sure-fire way to significantly hinder the success of your dispensary. Still, there are some considerations to be mindful of when setting up the online ordering system.
Most dispensaries and online marketplaces vary between an iFrame and Native eCommerce setup. The two differ in their pros and cons, making it especially worthwhile for you to decide which route you want to go. It's a technical area to discuss, but below will highlight everything you'll need to know with both.
We'll get into iFrame and its updates, security, SEO functionality, leads, styling, mobile responsiveness, and user data. Afterward, we'll compare iFrame to Native eCommerce, discussing its SEO functionality, analytics, behaviorally triggered emails, branding, contextual product placement, loading speed, and custom installation. Let's take a look!
What is iFrame?
Known as an Inline Frame, an iFrame is an HTML record inserted inside another HTML report on a site. The IFrame HTML component is frequently used to embed content from another source, like an ad, into a Web page. Explaining it on paper may seem complicated, but let's dive a little deeper.
For instance, if you need to insert a dispensary menu on your site's 'menu' page, an iFrame can do that very quickly. It's typically only a couple of primary lines of code made out of a connection from the iFrames host site embedded into yours. Basically, plug in the lines of code from the outsider iFrame supplier's site onto yours, and you're set.
Just copy and paste the code onto the page of your site where you want it, and see the results quickly. It's straightforward to do and works right away. You don't have to modify the code in any way and is ready for use immediately. As technical as it sounds, beginners will find the iFrame method advantageous.
Pros
As valuable as it is to discuss what iFrame is, it's equally as valuable to know the pros behind it. After all, whenever someone gets interested in something for their dispensary or business in general, they want to know the benefits of it. No dispensary should consider using something if it isn't worthwhile for their business.
When discussing online ordering, it's imperative for dispensaries to determine which ordering method is best for them. Considering a good chunk of a dispensary's income is solely derived from online methods, they must have a system they can use effectively.
Nevertheless, below will highlight some of the critical benefits of iFrame. Some of the key pros include its updates and security functionality. Keep in mind, these aren't the only benefits associated with iFrame; it's just what we felt were some of the critical areas tied to it.
Updates
Updates can seemingly be a massive nuisance when discussing the online sector. Concerning iFrame and the online business arrangement, you don't do the updates. The host of the iFrame menu supplier dispatches updates to its dispensary records, and everyone gets the updates needed.
This updated functionality is fantastic, especially if the update is significant. On the other hand, if the update isn't ideal, users may get annoyed by the sudden change to their iFrame. Still, the benefit certainly outweighs the negative since updates are essentially an annoying part of the process.
Security
One thing you don't need to stress over with iFrame is security. When utilizing an iFrame for internet business, the obligation of the security falls on the supplier of the iFrame. This diminishes the danger of somebody hacking your site and taking any client or client information.
Instead, that information lives on the iFrame's data set and not yours. Security is significant for any website, but especially the case with dispensaries. You never know a hacker will decide to go after a site for nefarious purposes. If an online store gets hacked, it's incredibly challenging to get fixed.
Cons
Besides the benefits of the iFrame model, there are some cons to be mindful of. Cons to anything are vital to discuss since you should outweigh what's worthwhile and not. Some of these cons aren't necessarily a deal-breaker to the iFrame model; it's just a significant point worth mentioning.
SEO
The biggest con to an iFrame has to do with SEO. iFrames are undetectable to search engines. Google and every other search engine can't see anything about an internet business store dispatched by iFrame. This is arguably the most dangerous thing you can do for your SEO.
Any SEO expert will encourage you to keep away from iFrames no matter what, especially if you care about driving traffic and income to your business. Seeing as getting more traffic and growing your audience are significant portions of running a successful dispensary, SEO optimization is essential.
Leads
Someone who has an interest in your dispensary is what experts refer to as a lead. Leads are crucial for the driving success of a business. Without a healthy dose of leads or a target audience for the business, it'll be impossible to get any success. So, what about leads and iFrames?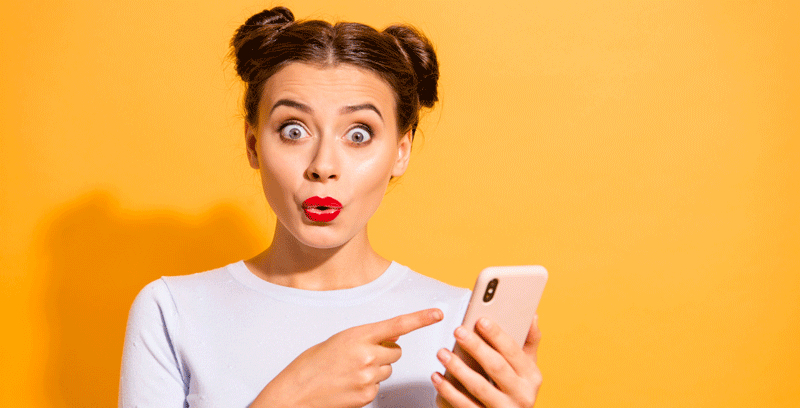 In short, it costs money to get leads in the realm of iFrames. iFrames guarantee to have the audience to direct people to your business. The issue here is, people looking to get some cannabis will be given your business directly close by your rivals, weakening your shot at making a deal.
Appearance
The appearance of a website is a driving factor to the success of getting a sale. If an eCommerce store doesn't look enticing enough, it'll be difficult for that dispensary to get business. Although there are undoubtedly great-looking iFrames, it has its limitations.
iFrames are mostly identical across all sites that utilize this type of web-based business menu. Some iFrames will permit you to change the 'topic tone' or possibly add your own logo to it, but there's nothing else to it. You can immediately tell when a site has an iFrame by taking a gander at its menu.
Mobile Responsiveness
Mobile usage is much more vital than most people realize. Web developers for dispensaries tend to heavily focus on the computer side of things, ignoring the fact that most people online shop through their phones. As great as paying attention to the computer specifics, the mobile area is arguably more important.
iFrames are famously bad for mobile responsiveness and formatting. iFrames claim to have the capability to be resized. Still, when you attempt it across numerous gadgets and various programs, issues tend to arise. In the end, it becomes a significant inconvenience issue for the customer.
User Data
Collecting data is a polarizing area that some business owners don't want to get involved with. Regardless of its polarization, collecting data is still a valuable portion of a successful business. Unfortunately, there are some issues with an iFrame setup and trying to collect data.
With an iFrame arrangement, you have no power to collect client information. Need to gather some custom information about your clients? You can present a help ticket with the iFrame menu supplier requesting that, but it's overly complicated when it doesn't need to be.
What is Native eCommerce?
Besides iFrame, the other option to consider is Native eCommerce. Native eCommerce is defined as incorporating online business into the client experience of content destinations or other non-trade properties. It helps customers discover and purchase items from the inside or around site content.
A popular eCommerce option is Amazon. No matter what your opinion on the company is, it's elementary to shop on the platform. eCommerce websites are cutting edge and have a first-class visual and user interface design. Nowadays, Google's ranking algorithm cares deeply about users. With a native eCommerce menu solution, everything about your users and their engagement signals is transmitted directly to Google, benefitting your SEO.
Pros
The pros of Native eCommerce certainly outweigh the negatives of an iFrame setup. Although it may be a more significant challenge to set it up, it's much more beneficial in the long run. Regardless, below will highlight the pros of Native eCommerce.
Some of the main benefits include SEO functionality, analytics, behaviorally triggered emails, branding, and contextual product placement. Again, these aren't the only pros to using a Native eCommerce set-up. It's just a solid list to be mindful of when discussing the subject.
SEO
As discussed earlier, SEO is arguably the most vital portion of a website. When it comes to Native eCommerce, it's a favorable place for SEO traffic. Just about any item on your dispensary menu is ready as spotless and organized information for Google's search engines.
On the other end, user engagement signals on your dispensary's site are additionally organized and accessible to search engines. It benefits your dispensary since clients looking for your dispensary can see items on your menu in indexed lists. At that point, they can click on them and request directly from your online menu. How great is that?
Analytics
With Native eCommerce being so profoundly connected to SEO and search engines, analytics are easy to view. Have a deep understanding of your clients from the second they go to Google to look for cannabis items or dispensaries. You can track clients that discover items in indexed lists on your dispensary menu and afterward track the specific ROI driven on those list items.
Behaviorally Triggered Emails
Behaviorally triggered emails are plentiful in the Native eCommerce spectrum. It's the capacity to follow client conduct and retarget them with robotized emails dependent on client conduct. If someone randomly leaves their shopping basket empty, hit them with an email and discover why.
Branding
The overall appearance of a dispensary's website is imperative to the success of the business. Fortunately, a Native eCommerce solution allows users to redo the look and feel of their menu however they see fit. This permits you to assume full responsibility for your image configuration, voice, and UI. The appearance aspect is competent on your end.
Contextual Product Placement
Product placement is a popular way to gain more sales and introduce valuable products to your customers. When discussing contextual product placement, you can connect to items or item classifications very easily. You can even force items from your menu and feature them quickly on the landing page or in a blog.
Cons
As great as the Native eCommerce solution is for the examples above, there are some cons to list off. Be mindful that there are technically cons to everything, but these negatives are worth mentioning. Considering the vast amount of praise for Native eCommerce solutions, it's helpful to know the opposite side of it as well. Regardless, let's take a look!
Custom Installation
The most significant benefit of an iFrame setup is how easy it is to set up, especially when compared to Native eCommerce. Native eCommerce needs to be installed on your site and pages. It takes a lot of work to arrange and get thoroughly done. Although the process can be a precarious introduction, there are many advantages when it is finally installed and ready to go.
Loading Speed
As dense and versatile as a Native eCommerce set-up is, the loading speeds suffer as a result. It's an unpredictable web engineering issue that can cause time issues for clients. Time is precious for making sales and getting customers. Bad load times may cause clients to close the page and head off to someplace else.
Verdict
Although iFrame is easier to set up and doesn't have as many loading issues, the pros certainly outweigh Native eCommerce. SEO functionality, analytics, behaviorally triggered emails, branding, and contextual product placement are much better for Native eCommerce.
Have any questions about eCommerce or iFrame and need help with the marketing of your dispensary? Consider booking a free consultation or call us here at ClientVerge.com. We look forward to working with you throughout the process to get the most out of your dispensary. Reach out to us today!