The popularity of edibles continues to grow as the stigma of cannabis decreases and its legality extends across the globe. As a result, many people are looking to become entrepreneurs in the cannabis sector, especially in the edible niche. Thankfully, selling edibles online has never been easier with there being countless examples of how to do so.
Though the process is much easier than it used to be, there is a lot connected to selling edibles. Whether you're discussing Google advertisements, SEO and gaining traction, analytics, or anything involved with this industry, it is an overwhelming subject for many. Regardless, below will discuss the basics and how we can potentially help you with your digital marketing needs.
How to Sell Edibles – Edible Popularity
First and foremost, only sell edibles online if you live in an area where cannabis is fully legalized. Though you can sell hemp-derived edibles with THC under 0.3% online throughout the U.S. and Canada no problem, this article is focusing on traditional edibles. Either way, ensure the local laws where you're located allows the sale of online edibles.
Generally speaking, the process should begin like any other online item. You create a website with your products, with an option for pickup or delivery if it's available. You can also make the process even more straightforward by connecting it to a weed app such as Weedmaps or Leafly.
Prior to developing your site and brand, understand the necessity of online edibles' popularity where you live. Doing so can help establish your site's SEO, which will be discussed more later in the article. Regardless, more data shows that edibles are growing, especially in North America.
As for beginning your edible online sales, below is a good list for you to follow. Though we aren't discussing the specifics of each, it should give you a good idea of what you'll need to begin your business from the start. Remember, this article is primarily meant for established cannabis businesses looking to add or get more out of their online sales.
Basics to Beginning Your Online Edible Process
Staff
Kitchen Equipment (Commercial Kitchen in certain states)
Lease (if renting space for cooking)
Cannabis
Product Testing
Marketing
Website
How to Start Selling Edibles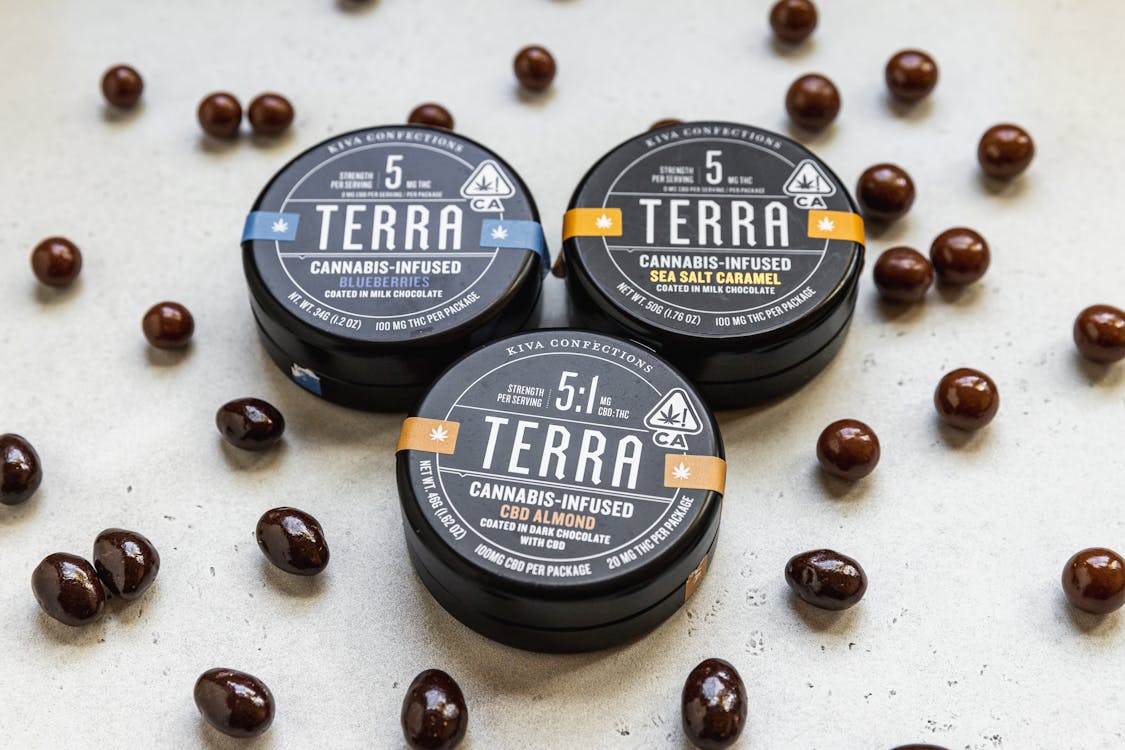 Though Google is confusing with its policies toward promoting Cannabis, it is still a vital factor in the online edible industry. If you didn't know, Google doesn't allow ads that promote the use, sale, or informational content about cannabis. Though this may seem like a massive negative, there are ways around it.
The best Cannabis businesses come up with landing pages or separate sites for Google advertising. That way, if Google comes down on the advertisement, it doesn't affect their leading site. However, realize this separate site or landing page is meant for Google advertising and not much outside.
Don't Mention Cannabis or Edibles (Images Are Usually Okay)
Keep it Focused on Benefits
Have it Separate from Main Site (Landing Page or Separate Site)
Essentials to Launching Your Online Edible Business
Manufacturing License
Commercial Kitchen that Meets Zoning Requirements
Financing for Company
Insurance
Google Advertisements and Selling Edibles
Edible advertising primarily has to do with Google advertisements. As we've already discussed, Google advertisements can be challenging to get approval. Thankfully there are ways around it; you just need to know the specifics of how you can utilize it to your advantage.
Begin the process by creating a Google Ads account that's strictly meant for your edible business. Follow the process until you can select a spending plan with a campaign that's meant for paid search ads. Here is where you can choose significant keywords for advertising, so make sure you pick some that are relevant to online edibles.
Remember not to promote the edible so you don't get in trouble from Google's terms of administration. Try to develop an obscure portrayal of the product you're promoting, such as focusing on the benefits without naming it. Lastly, remember to have a landing page or separate site to which your promotion will take customers.
Have it connected to your leading site somehow, but don't make it so obvious. The less information you have, the better. Also, ensure there isn't any mention of cannabis or edibles. Otherwise, your ads will get pulled. Either way, if you can follow these steps closely, you'll be golden.
SEO and Gaining Traction
The best way to not only get the most out of your Google advertisements but from your main website is through SEO. SEO stands for Search Engine Optimization and is a way to optimize your site, so it stands at the top of search engine results. Sounds pretty straightforward right?
SEO centers around keywords and utilizing them correctly in articles, headlines, and content. Truly getting the most out of your site with SEO can take a long time to accomplish, but thankfully there is plenty of advice connected to selling edibles online to help you. Good rules to follow include the following:
Get a Good Doman
Build a Website
Utilize a Good Web Host
Find and Use Keywords
Create a Positive User Experience
Install a Good SEO Plugin
How Analytics Help Cannabis Companies
Analytics help businesses analyze and see what their target audience is doing. Though this varies with every company, it tends to affect the cannabis industry significantly. It's imperative to know who your audience is, their interests, and what they are potentially doing in the future.
Not understanding the complexity of analytics can hinder a business much more than not doing analytics altogether. Thankfully, there are plenty of tools through Google and site plugins to help you understand the analytic specifics of your target audience.
Where Can I Get Edibles Online?
Generally speaking, there are a few main avenues you can go down to get edibles online. The most common way is to search this question and see what pops up. There are also apps available such as Weedmaps or Leafly that make it so you can see what's near you and what's available for online ordering.
How to Get Edibles Online?
Getting edibles online depends on where you are and if it's legal for online edibles. If cannabis is legal where you live, it's pretty apparent that you can order edibles. Remember to go through some search results and see what's available. You may want to examine Google reviews, too, to ensure the place you're ordering from has a good reputation.
More often than not, people rush online or to a dispensary for the pure joy of ordering their favorite cannabis products. Unfortunately, not every dispensary or cannabis business is equal in value or quality. Thankfully, the online medium has made it so you can examine and see if a company is worth an investment before moving ahead.
Is it Illegal to Buy Edibles Online?
It's only illegal to purchase edibles online if cannabis is illegal where you live. It can also be illegal if you buy edibles from someone who isn't an approved cannabis manufacturer. Either way, remember to be smart with your edible needs since the law varies so much. Even if cannabis is legal nationwide where you live, there may be some local laws you don't know about.
Can You Order THC Edibles Online?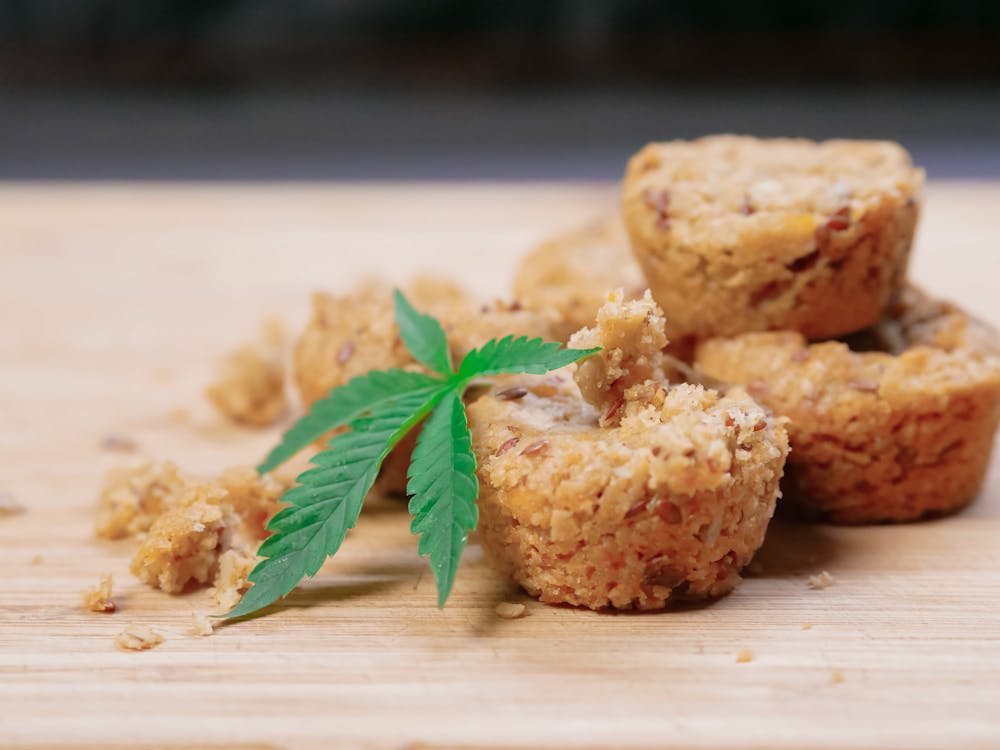 As we've mentioned already, you can only order THC edibles online if cannabis is legal where you are. For example, if you live in a state where cannabis is illegal, you can't order edibles from a state where it's legal and expect them to ship it to your living spot. You can only order and have it shipped to a place where it's entirely legal in both settings.
How We Can Help You Sell Edibles Online At Client Verge
Client Verge is a leading cannabis and hemp digital marketing agency that prides itself on growing cannabis businesses in many ways. In the cannabis industry, an inventive promoting effort is pivotal to building an effective brand. On the whole, you'll require an authorized and experienced marketing agency driving your online mission.
Digital marketing is an essential part of every business today, especially in the cannabis sector. Marketing generally adds value to a business, with Client Verge implementing a versatile number of marketing strategies for all of our clients. Click here to learn more about how we can help.
Key Services Include:
Paid Advertisement
SEO Services
Content Marketing & Copywriting
Website Audits
Conclusion
We hope you enjoyed our guide to selling edibles and what to know marketing-wise. Remember to follow the above steps to ensure you get the most out of your edible business. Though the results may not come right away, they will come sooner than you think as long as you stick with them.
Regardless, if you have any questions about selling edibles online, the cannabis industry, or anything tied to the matter, feel free to contact us at Client Verge. As a leading cannabis and hemp digital marketing agency, we have the answers and solutions to get the most out of your business. We look forward to hearing from you!