Recognized by many as the two most significant websites that focus on cannabis, Weedmaps and Leafly have garnered a considerable reputation for being supply centers for marijuana users. However, while similar in many ways, there are important differences that makes the decision of Weedmaps vs Leafly an important one.
While many marijuana users will explore either Weedmaps or Leafly, the real purpose of both sites is to supply shops and dispensaries that provide cannabis products. Both sites are cannabis directories that allow retail owners to post their information so they can receive referral traffic and boost sales.
To recognize which one is better for your needs, it all starts with the supply and information available on each site. Based in part on the Weedmaps vs Leafly Reddit forum posts, but mostly on a careful examination of what each site offers, choosing the best starts with understanding what each website has to offer its clients.
What is Weedmaps?
Established in 2008, Weedmaps is one of the largest cannabis directories on the web. With offices worldwide and roughly 200 employees, Weedmaps has become one of the essential locations for buyers to learn about various marijuana products that are available in their community.
In fact, most of the visitors to Weedmaps find their way there through the Weedmaps app. A basic search of "dispensaries near me" will often pull up the Weedmaps website, hence its strong popularity. Information is the key element of the site, allowing individuals and dispensary owners to find out about different products, their overall quality, price, and availability in their region.
Features
Weedmaps offers a considerable number of features that begin with their full profile. This means that you get complete information on the many products that are available through the site. Weedmaps offers a product menu, map pin, and deals so that the price can be displayed along with the pertinent information.
In addition, there are ratings, reviews, and customer messages that provide insight into the overall quality of the products being offered.
Submission & Cost
For dispensary owners, Weedmaps has become one of the most popular methods to advertise their businesses. And the good news is that there is a free option. But submitting your dispensary is not as straightforward as it first appears to be.
You will need to call the operator and go over all the features that you want for your directory submission. This means how you page will be set up on Weedmaps. This will take a little time and can be somewhat awkward, but the advantage is that you will fully understand how your page will look. This also allows you to make fine adjustments that separate your page from the competition.
Creating a good brand image is essential, so you will want to have a good idea of what you want your page to be when setting it up on Weedmaps. As for the cost, there are three basic options.
Free: You create a brand page, put in you logo, and have a backlink to your website.
$300 Per Month: In addition to the free features, you get a basic listing, product menu, about us page, ratings & reviews, and a map market so that customers in your area can find you.
$500 Per Month: All the previous features listed plus, extra options with the deals page.
When it comes to Weedmaps vs Leafly, Weedmaps does have some considerable benefits. But it is important to know what Leafly has for you to make the best-informed decision.
What is Leafly?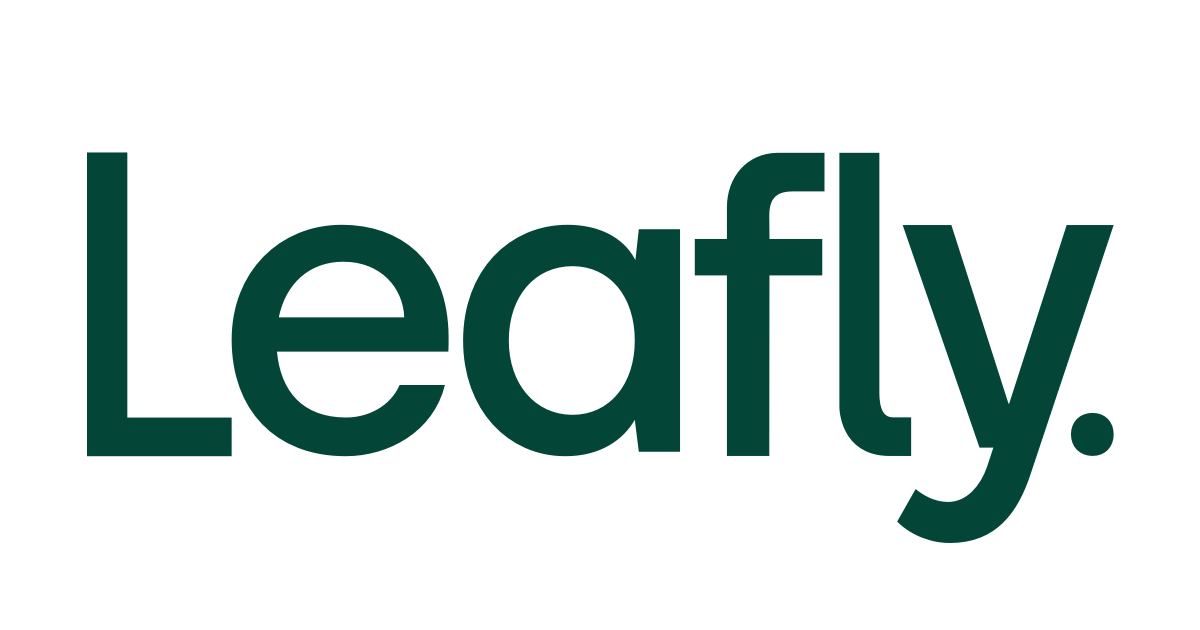 Considered by many to be the main competitor to Weedmaps, Leafly began as a website that offered reviews for various strains. Created in Irvine California in 2010, but based in Seattle Washington, Leafly started to grow relatively quickly. The company added a dispensary directory which caused them to explode in terms of prominence.
Today, Leafly earns most of its revenue through display advertising. Their advertising model is based on cost-per-impression which is a variation of the popular cost-per-click that is used by many companies on the internet.
Features
As you might suspect if you have read the Weedmaps vs Leafly Reddit forum posts, there are strong similarities in terms of features between both sites. This includes the following.
Map Markers, Company Profiles, and Profile Upgrades
Marketing Services, Product Menus, and Video Showcase
As you can see, there are some differences between Weedmaps vs Leafly, especially the video showcase. However, each service provided has its own cost and can be purchased or ignored depending on the needs of the dispensary owner.
Submission & Price
Submitting your information to the Leafly online directory is rather straightforward to accomplish compared to Weedmaps. You will need to set aside about $500 to be listed on their pages.
The main difference is the pricing model between both companies. Leafly uses a model that is based on location. This means that the price per month may range from $400 up to $4000. The price is based on the dispensary advertising or the type of delivery service.
Regardless, it is quite clear that Leafly is more expensive than Weedmaps, even if you use the most expensive option on the latter. If your company is already listed on the Leafly website, then it is possible to get a discount.
While it is true that many people visit Leafly, that does not mean they will visit the page that you have set up.
Differences
When making the comparisons between Weedmaps vs Leafly, the most important aspects focus on what delivers results for your marketing efforts.
Traffic: The most obvious place to start is the website traffic that Weedmaps and Leafly generates. And while Weedmaps has been around longer, Leafly does create about three times the amount of traffic. That means the audience for Leafly is three times greater compared to Weedmaps.
However, the traffic generated can be deceiving. This is because Leafly emphasizes products while Weedmaps focuses on the dispensaries. That is a crucial difference because it's possible that despite the larger amount of traffic, your site may not get noticed on Leafly if the products are not prominently displayed on the search results.
Whereas on Weedmaps the focus is on the dispensaries which may work perfectly for those who want to promote their presence in the community.
Mobile vs. Laptop: As a subset of the web traffic generated in the Weedmaps vs Leafly comparison, it is true that Weedmaps generates considerably more traffic from computers and laptops. While Leafly has more traffic that comes from mobile devices such as smartphones and tablets.
Given that the trend over the past decade has been towards internet searches from mobile devices, Leafly has a definite edge in terms of future traffic. While Weedmaps is closing in, Leafly has a considerable lead on traffic coming from mobile devices. That means the foreseeable future has Leafly with the advantage.
Price: As noted earlier, Leafly is considerably more expensive compared to Weedmaps. While Weedmaps tops out at $500 per month, Leafly may cost upwards of $4,000 or more per month depending on the cost-per-impression and the number of hits your site receives. Of course, the more impressions, the more sales you may make, but that may not make up the difference in terms of what comes out of your pocket.
Other Factors
Weedmaps is the larger company with more employees compared to Leafly. Although the advantage is nominal in terms of overall effectiveness, it does demonstrate that while Weedmaps may be behind in certain areas, it does have the resources to adjust and make changes to shifts in the marketplace.
One curious factor in the traffic generated by both sites is the number of visits from states such as New York and Texas, where neither medical marijuana or retail cannabis is legal. This means that visitors from both states are not going to get anything from either site, but the interest is certain there. If either state does start to sell either medical marijuana or retail cannabis, both sites already have a strong foothold established.
As to which one is the best, Weedmaps vs Leafly, that depends on your goal. From a marketing standpoint in terms of a retail shop or dispensary that offers cannabis or CBD products, Weedmaps does have an edge in terms of price versus traffic. Leafly does generate considerably more traffic, but Weedmaps focuses on the dispensaries and not the products.
For businesses that are just starting out, Weedmaps may be the better or at least more economical choice. As your company grows, then Leafly may become a more suitable alternative given its traffic potential combined with emphasis on products. But for those who are trying to establish their dispensaries, Weedmaps looks superior in this regard.
It takes more than the simple Weedmaps vs Leafly reddit forum posts to discern the differences between the two sites. You will need to examine what each site does, what it emphasizes, and how the differences affect your retail business. Even if you are an individual looking for the best deal in cannabis products, it pays to understand the differences in Weedmaps vs Leafly when you are doing your shopping.
Also, check out Client Verge if you are looking to expand your cannabis business. They have the tools, knowledge, and experience to help your company grow.
Contact Us
Thank you for taking the time to read our blog! We hope you found it insightful and valuable. If you're eager to explore more about the services we offer and how we can assist you in achieving your goals, we invite you to visit our homepage at Client Verge. For additional informative content, check out our other blogs on a wide range of topics related to digital marketing at Client Verge's Blog.
If you're ready to take the next step and discuss your specific needs or have any questions, we encourage you to set up a FREE consultation with us. You can conveniently schedule your consultation by clicking here: Schedule a Free Consultation.
We value your interest and look forward to the opportunity to assist you in your digital marketing endeavors. Feel free to reach out, and let's start a conversation about how we can help you achieve your objectives.