Facebook has the pleasure of being the senior of social media, lasting and growing to a size many thought wasn't possible. Although many argue over the use of Facebook with the growth of platforms like Twitter and Instagram, no one can deny Facebook's benefit to vape shops. Hence why so many people ask, can vape shops advertise on Facebook?
Though Facebook technically doesn't allow any ads that promote electronic cigarettes, vaporizers, or products that mimic smoking, there are other ways to promote your vape shop on the platform. As a result, below will discuss the importance of Facebook advertising and what to know as a vape shop owner.
The Importance Of Facebook Advertising
It's a shame Facebook doesn't approve ads for vape shops because of how beneficial Facebook advertising is. Facebook advertisements assist businesses with getting greater visibility for their Facebook content, lifting traffic to their primary site.
It works for all the above, whether it's a foundational website, a specific landing page, or a blog. Facebook promotions can be set up to target substantial site traffic, more impressions, and even active visitor clicking percentage (CTR). How great is that?
No matter how you look at the subject, it's impossible to ignore the benefit of Facebook in the marketing world. As you're reading this, if you're upset about its functionality with a vape shop, don't be. There are plenty of other resources and solutions on the platform to promote and discuss your vape shop.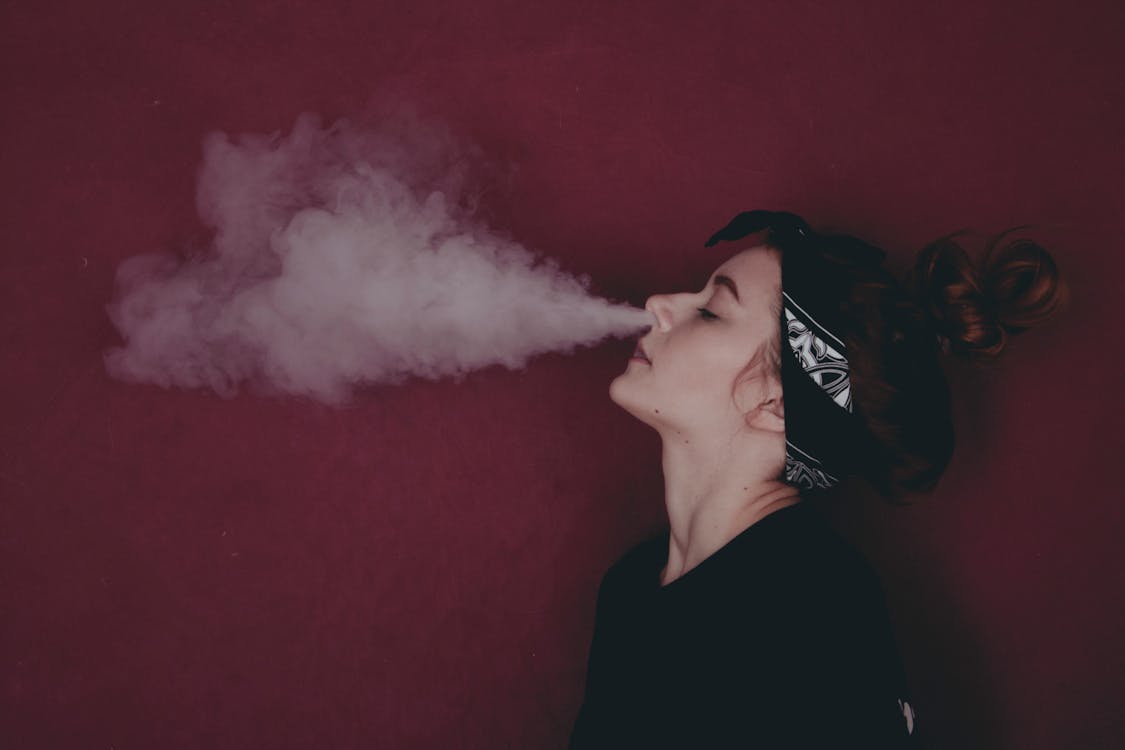 How to Advertise a Vape Shop on Facebook
As great as it is to know the essential nature of advertising on Facebook, none of that matters if you don't know how to advertise on the platform. Since traditional ads are off the table for the platform, for the most part, you'll need to know about the other methods to get the word out about your vape shop.
People need to understand the modern wave of advertising is more than throwing a bunch of money at something, hoping for it to grow your brand. Though there is some benefit to that method, what are you doing when you can't have paid advertisements for your brand? Hence, we're discussing the matter; below will feature a few key ways to advertise on Facebook as a vape shop.
Facebook Pages
It's no secret that when you discuss the idea of using Facebook as a business, you'll need to create a Facebook page for your business. It's generally recommended to make a business page for this, but realize any page will suffice whatever you do. As long as you have something up that represents your vape shop, you'll be golden.
Some general rules to consider while making a Facebook page is to have high-quality content and photos with a great logo. Try to build it, so it looks like some of the most popular vape shop pages on the platform. Don't emulate these pages exactly, but try to use them for general ideas for what you can do.
Facebook Groups
As great as Facebook pages are, Facebook sometimes throttles engagements on them, hoping to force your hand with advertising. As a result, Facebook groups tend to be preferable in this setting. There are a couple of ways you can use a Facebook group to your advantage.
First, consider making a group like a page for your business. The group can fill up with fans and potential fans of your vape shop, discussing what they like, hope to see, and general information about the subject.
Besides making a group, you can also join other vaping groups on Facebook to talk about your business. Just make sure you follow any group rules before promoting your shop.
Messaging
For whatever reason, many business owners forget about the advantage of Facebook messaging. Messaging has been an essential component for Facebook longer than most features. Consider promoting your vape shop through the messaging system as dated as it may seem.
Keep in mind that you shouldn't spam messages to many people at once about your business. You should carefully select who you think would be interested (people who vape, follow vape pages, etc.). If you can carefully select who you message, you may find it very useful with advertising your vape shop.
Benefits of Facebook Advertising
Practically all can vape shops advertise on Facebook guides forget to mention the sheer number of benefits tied to the platform. There is an odd stigma about Facebook, with many business owners failing to realize how beneficial it is for businesses. It's built to promote a business.
Nevertheless, below will highlight a few key reasons you should consider Facebook for your vape shop advertising needs. Keep in mind, these aren't the only reasons you should consider Facebook. It's just a general list to be mindful of since there is so much attached to the matter.
1. Easy to Find Target Audience
Facebook's most significant advantage with advertising is its ability for business owners to find their target audience very quickly. Unlike countless other platforms, all you have to do is find the page or group to know who would be interested in your vape shop. There's not as much guessing as there is on other platforms.
Even if you somehow get approved for an ad, Facebook makes it extremely easy to select your target audience and type in the perimeters you want. Either way, do some research into your target audience, especially in a localized setting since a vape shop is all about the local consumer-based it gets.
2. Versatile Ad Types
Facebook is much more versatile than people realize. As we've already discussed, the platform's ability to have a messaging system, Facebook groups, and Facebook pages is enormous. Not to mention how great it is to run an ad and the platform's various ad options. It's genuinely the perfect platform for a business.
3. Facebook is Affordable
Although Facebook's advertising options are highly affordable, the platform's true advantage comes down to its versatility for free promotion options. Creating a Facebook page or group and sharing your vape shop on a page or group is entirely free. Considering that method gains such a large audience, it's nice to know you can do a lot without a ton of coin.
4. Facebook Gives Fast Results
Not only does Facebook offer plenty of free high-quality options for promoting your business, but all of these options give fast results. Though you may not reach it immediately depending on which avenue you go, the response rate is quite remarkable on Facebook. Before you know it, you'll start to gain some traction on the platform for your vape shop.
5. Facebook has a Huge Audience
Part of the reason Facebook gives such fast results has to do with the audience on the platform. As the number one social media platform audience-wise, there is a significant audience waiting for whatever advertisements or promotions you throw at them. Having such an extensive audience makes it easy to find your niche and promote your business.
6. Advertisements Are Easy to Set-Up
Traditional advertisements are easy to set up. If you need an ad unrelated to vaping and is approved by Facebook, you can get an ad rolling exceptionally quickly. There is the other point of Facebook groups and pages being easy to set up, taking less than a few minutes. Lastly, promoting your vape shop on a page or group doesn't take longer than writing a simple post. How great is that?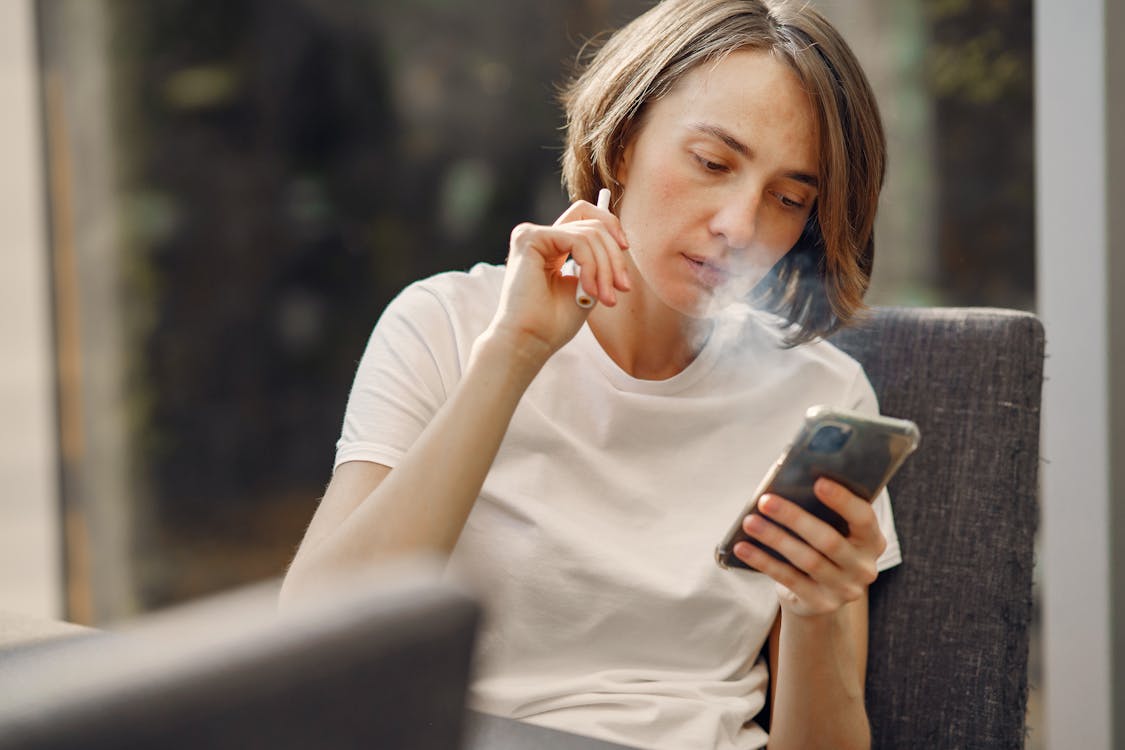 Facebook Advertising Rules Vape Shops Guide – Contact Client Verge
Need help with Facebook advertising for vape shops? Consider contacting us over at Client Verge. As an online digital marketing agency specializing in the cannabis, hemp, and vaping industries, we have a proven track record for getting the most success with our businesses.
We pride ourselves on being a licensed and experienced digital marketing agency leading your online campaign down the correct path. Our extensive team of experts is ready for the job, most of which previously worked in the industry as workers, managers, and owners in some capacity.
Besides Vape Shops, We Offer Services To:
Cannabidiol (CBD) Shops
Hemp, or Industrial Hemp Stores and Products
Cannabis Lawyers
Psilocybin Mushrooms (Magic Mushrooms) Businesses
Botanicals & Creams Businesses
Alternative Health Shops
Dispensaries
Key Services Include:
RIO-Driven Advertisements
Website Audits
White Hat SEO Services
Lucrative Marketing Consultation
Clean, Mobile Website Design
Social Media Marketing
Conclusion
We appreciate you taking the time to check out this article on Facebook advertising for vape shops. Though Facebook's policy is pretty clear on what it allows in the vaping world, at least there are other ways to promote your shop on the platform. Whether it's through a Facebook page, group, or messaging, all of it is worth mentioning.
Regardless, we hope your question, can vape shops advertise on Facebook, was answered. If you have any questions about Facebook, what we offer at Client Verge, or anything related to the matter, please contact us. We offer a free consultation service to anyone interested in our services and would love nothing more than to talk to you.